Undertale comes to Xbox Game Pass on consoles tomorrow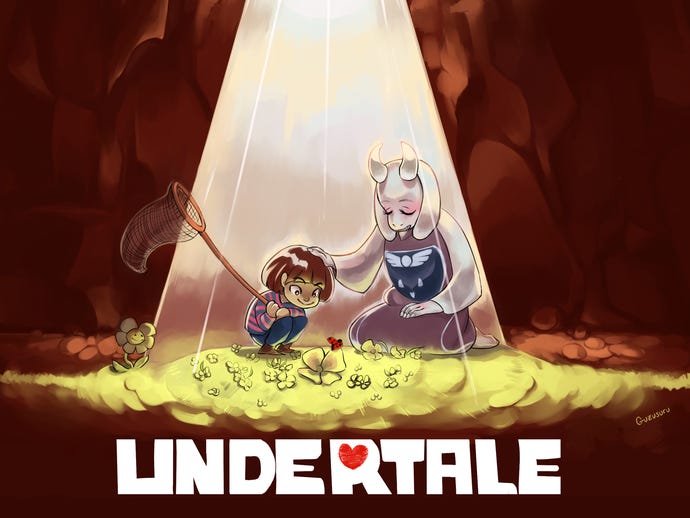 Microsoft has announced that the indie PC classic, Undertale, is finally coming Xbox Series X|S and Xbox One consoles. And it's coming Xbox Game Pass on day one, too.
It's certainly been a big day for Xbox announcements; as well as the confirmation that five classic Bethesda titles are getting FPS Boost, we've also heard that Outriders is launching into Xbox Game Pass on launch day, too.
Now, Microsoft has announced that Undertale is officially heading to Xbox consoles on March 16, 2021. That's tomorrow if you're struggling to keep up. The game will be available on Xbox Series X|S and Xbox One consoles via Xbox Game Pass.
If you're not going to pick the indie classic up via Xbox Game Pass, you can opt instead to purchase the game separately from the Microsoft Store for the pretty good value price point of $14.99.
It's worth noting that this game is available via Xbox Play Anywhere, will not sync or be compatible with saves from the already-released Windows 10 version of Undertale.
That's because this console version is actually a different version of the game: "While the Xbox version provides for a largely similar experience, there are a few Xbox-specific enhancements designed to make for a more comfortable time for those playing on a home console," says Microsoft in a press release.
"Because of these, progress and save data between the two versions are unfortunately not compatible. But this also means that, similar to previous console releases, the Xbox version features its own little…shrine, one might say…of exclusive content to look out for."
For players that haven't had a chance to try out this iconic hit before, it's definitely worth a download if you're signed up to Xbox Game Pass.
"Whether it's your first time exploring the underworld or your 50th, we hope the experience will be unforgettable!" concludes the press release.