Uncharted 4 multiplayer detailed. All maps and modes will be free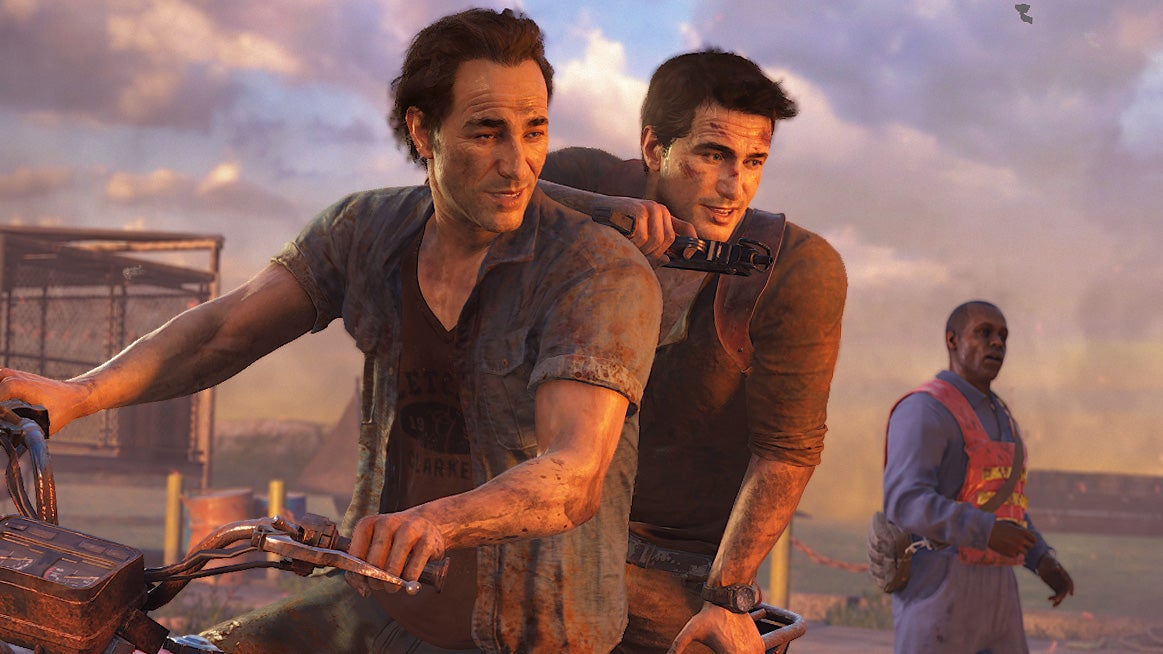 Naughty Dog explains their multiplayer model for Uncharted 4, with "DLC accessible to everyone."
Uncharted 4 multiplayer detailed. All maps and modes will be free
Plans for Uncharted 4's multiplayer were posted over on the PlayStation blog today, and the biggest thing to take away from it is the announcement that all of the maps and modes that will eventually be released will be free, while all vanity and gameplay in-game store items can be unlocked through gameplay.
"This means that the Uncharted 4 Multiplayer community won't be fragmented by different types of DLC," said lead game designer, Robert Cogburn, "and that those who are loyal in participating in the community will be rewarded. Our DLC release approach will represent an entirely new direction for Naughty Dog, and we are confident it will have a hugely positive impact and keep the Uncharted 4 Multiplayer community thriving."
The decision was made following some new core philosophies; namely fairness first, DLC access for all, and a unified community.
"We strongly believe that players must be on an even playing field. To do this, we made Relics, a currency that can only be earned through gameplay and will be able to unlock all DLC, present and future. We will be putting future gameplay items ranging from Mysticals to Boosters into DLC Gameplay Chests. Each Chest will contain new gameplay items...Over time, Naughty Dog will release a variety of new maps, modes and gameplay items at no additional cost (including Co-op), that will introduce new rules and play styles."
Elaborating more on the Relics, Cogburn explained that they can be earned through completing daily challenges, and winning matches. "You will be able to pick between a DLC Vanity Chest or a DLC Gameplay Chest; when you open it, you'll earn new items. Neither chest type will ever give you a duplicate item."
Support for Uncharted 4 multiplayer is planned up until Spring 2017 at least, according to the multiplayer road map above. There will be a number of modes available at launch, including Ranked Team Deathmatch, Command, Team Deathmatch, Plunder, Warm Up Playlist, and Trials.
Further details were given on the Triple Pack, which is the season pass that you can grab on its own, or as part of the Deluxe Edition. As well as a single-player story add-on, there will be two multiplayer packs:
MP Pack #1

Long Gun
Booster
Skin
Hat
Taunt

MP Pack #2

Pistol
Booster
Mystical
Hat
Taunt
You can find out more on the blog, or take a look at the handy images below that have a rundown of how the new DLC model will work.
Uncharted 4 is due for release on PS4 on May 10.