Uncharted 2 is bookies favourite for BAFTA GOTY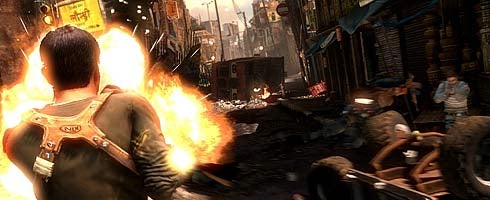 Bookmakers Victor Chandler has made Uncharted 2: Among Thieves the favourite to win the GAME Game of the Year award at the BAFTAs in nearly two weeks time.
The Naughty Dog actioner is the 6/4 favourite for the award, which is the only one picked by the public.
Meanwhile, other contenders include Modern Warfare 2 at 9/4, Batman: Arkham Asylum at 6/1 and Assassin's Creed II with 4/1. The rank outsiders are FIFA 10 and Street Fighter IV at 33/1.
"Uncharted 2 is a very strong favourite at 6/4 and we've already taken numerous four figure bets on it. For those looking for an outside bet we have seen support for FIFA 10 at 33/1. It's always tricky offering odds on a public vote so we'll be keeping a close eye on the money rolling in," said Peter Laverick, Managing Director of Victor Chandler, speaking to GI.
"We've already seen huge interest from all over the world in this year's award with people campaigning online for their favourite title," said GAME's Neil Ashurst.
"As the deadline looms closer, I would urge all gamers to cast their vote at baftagameaward.com and make sure their voice is heard."
The BAFTAs take place on Friday, March 19 in London. The full list of nominees are here.