Yerli: Uncharted 2 didn't do "justice to the medium of game"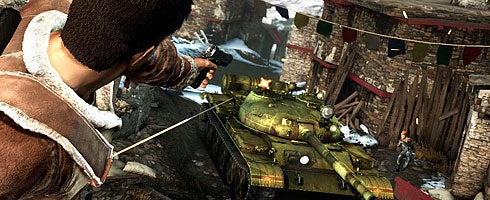 Crysis 2 writer Richard Morgan may think it was "the perfect example" of interactive storytelling, but Crytek CEO Cevat Yerli thinks Uncharted 2 didn't do "justice to the medium of game".
Speaking with VG247's Patrick Garratt at the formal reveal of the first-person shooter last week in New York, Yerli says BioWare's Mass Effect 2 did a better job then the Naughty Dog actioner in terms of developing storytelling in games.
"It's another style, and I don't want to talk down that game," he said. "It's really great, and that's an alternative style, but I don't think they do justice to the medium of game. I think Mass Effect 2 is doing a better job to the game market, although it's a completely different style to us, rather than Uncharted 2 or Modern Warfare, for that matter."
Yerli added that Crysis 2's narrative style will be similar in a way to recent movie, Avatar.
"Our style is still going to be fast-paced and intense, but our style is going to be about the world, much more like Avatar with Pandora," he said.
"The story, the line was not interesting and we will have an interesting line, but the world was awesome. That's what I'm much more interested in: depicting a great world."
Crysis 2 releases this holiday season for PS3, 360 and PC. It's looking set to become one hell of a game, going by what we saw of it last week.
Get the full interview with Cevat Yerli here. Part one is here.