Ultima Online's Stygian Abyss expansion coming this summer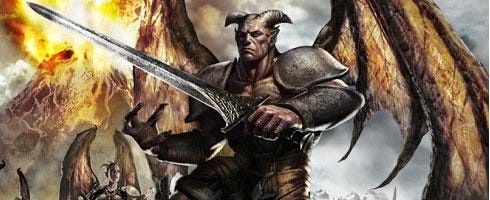 Mythic has officially announced the eighth expansion to Ultima Online, after teasing fans about it since last fall. It's due to launch sometime this summer.
Ultima Online: Stygian Abyss promises to introduce a "flood of new content" for the longest running MMORPG on the market, complete with a playable Gargoyle race and the ability to explore their homeland of Ter Mur.
The Stygian Abyss dungeon included not only lends its namesake to the title, but it will be the largest dungeon area ever added to the game.
New boss monsters including the Medusa, Primeval Lich and the Stygian Dragon will be vying for your bloody corpse, and the new PvP zones will give you more chances to knock other players other about.
Available through digital distribution only. You must have the original Ultima Online game to play.
Read on.
FAIRFAX, Va.--(BUSINESS WIRE)--Mythic Entertainment, an Electronic Arts Inc. (NASDAQ:ERTS - News) studio, today officially announced Ultima Online™: Stygian Abyss™ the upcoming expansion to legendary MMORPG Ultima Online™. Slated for release this summer, Stygian Abyss will be the eighth expansion to one of the longest-running MMORPGs in the genre's history. The expansion will introduce a flood of new content for the citizens of Britannia to explore and conquer.
Stygian Abyss revolves around the introduction of the playable Gargoyle race. Since taking center stage in the original Ultima series, Gargoyles have been a fascinating part of the Ultima story – now, Ultima Online players can enjoy Gargoyles firsthand, with a variety of unique skills, including Throwing, Imbuing and Mysticism.
"Ultima Online has a unique place in the history of online games – it was the first truly successful MMORPG and it showed that there was a real market for these types of games," said Mark Jacobs, vice president and general manager of Mythic Entertainment. "UO is still going strong and we can't wait to throw open the gates to the Stygian Abyss."
Players will find expansive new areas to explore, including Ter Mur, the Gargoyle homeland, and the Stygian Abyss dungeon itself – the largest dungeon area ever introduced to Ultima Online. The dungeon will contain new boss monsters of unparalleled difficulty including the Medusa, Primeval Lich and the Stygian Dragon, as well as Player vs. Player zones where adventurers will be turned against each other.
Ultima Online: Stygian Abyss expansion requires the original Ultima Online game to play and will be available in the Summer of 2009 via digital distribution only. To find out more information about the Gargoyle race, skills and lands, please visit the Ultima Online: Stygian Abyss website: http://www.uoherald.com/stygianabyss
About Ultima Online
Released in September 1997, Ultima Online is one of the longest-running games in MMORPG history. The first widely successful graphical online role-playing game, Ultima Online has thrived for over a decade, with legions of devoted followers around the world. Fans of the game continue to experience an epic storyline set in an ever-growing world of magic and fantasy. Ultima Online has spawned seven expansions and dozens of content updates, making it one of the deepest, largest MMORPGs ever created.
About Electronic Arts
Electronic Arts Inc. (EA), headquartered in Redwood City, California, is the world's leading interactive entertainment software company. Founded in 1982, the company develops, publishes, and distributes interactive software worldwide for video game systems, personal computers, cellular handsets and the Internet. Electronic Arts markets its products under four brand names: EA SPORTS™, EA™, EA SPORTS Freestyle™ and POGO™. In fiscal 2008, EA posted GAAP net revenue of $3.67 billion and had 27 titles that sold more than one million copies. EA's homepage and online game site is www.ea.com. More information about EA's products and full text of press releases can be found on the Internet at http://info.ea.com.
EA, EA SPORTS, EA SPORTS Freestyle, POGO, Ultima, Ultima Online and Stygian Abyss are trademarks or registered trademarks of Electronic Arts Inc. in the U.S. and/or other countries