UK charts: Modern Warfare 2 top for eighth week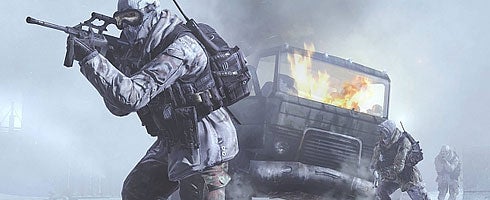 Modern Warfare 2 is the UK number one for the eighth week in a row, Chart-Track said today.
Apparently this is the longest unbeaten run at the top of the British chart since Need for Speed: Underground 2 five years ago.
Assassin's Creed II and Mario & Sonic at the Olympic Winter Games came second and third respectively.
Data below for the week ending January 2. Last week's chart here.