Ubisoft: Desilets talked about taking an industry break "for a long time"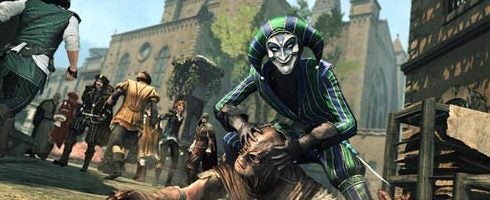 Jean-Francois Boivin, the production manager for Assassin's Creed, has said the franchise's creative director, Patrice Desilets, had talked about "taking a break for a long time".
Speaking with GamerZines, Boivin said Desilets finished up all he needed to do on Assassin's Creed: Brotherhood before he took his creative break.
"Patrice is a dear friend of mine," said Boivin. "I totally got where he was coming from because he's been talking about taking a break for a long time.
"Taking the ploughing the field analogy from earlier, he just needs to take a creative break and resource himself.
"In regards to Brotherhood, he did everything that he needed to do; he was at the recording sessions, he did the script, he did the casting with me, and he just said 'here's the port, bring it home'. All there is to do right now for Brotherhood is to just bring it home.
"Patrice is a very public figure for the franchise, and he's very much the visionary for the Assassin's Creed license, but he's not the only visionary. It wasn't Patrice who did game design necessarily, and we have over two hundred very talented and creative people that work on the license.
"We know what we're doing; we've had a plan for a long time where this license is going to go and so I'm not at all afraid of the future quality of Assassin's Creed games.
"The only thing is maybe you'll be seeing more of me and less of him."
When asked if Desilets could one day return to the series, Boivin said he was unsure.
"Yeah, well I don't know. He doesn't even know himself," he said.
"He's been doing Assassin's Creed for six years and doing games for thirteen and the guy's taking a well deserved break. Who knows what the future will hold for him."
Desilets' departure from firm was announced in June.
Assassin's Creed: Brotherhood, launches this November on Xbox 360, PS3 and PC.