Twitch paid more than $90 million for exclusive Overwatch League distribution rights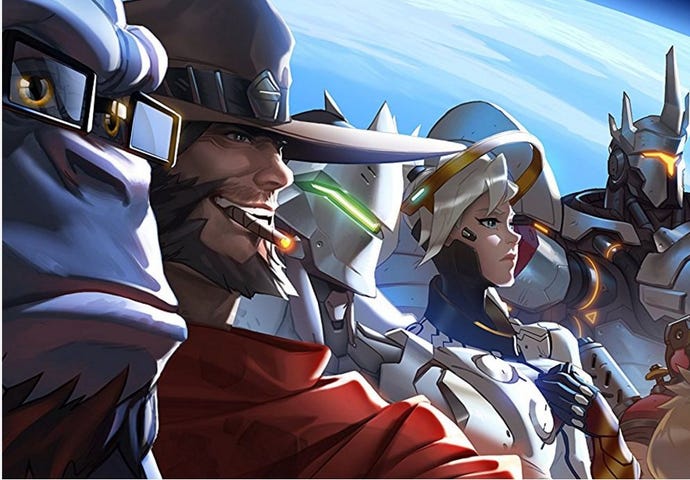 Video game streaming platform Twitch has paid more than $90 million for the exclusive rights to show the first two years of the Overwatch League, according to Sports Business Daily.

This is thought to be the biggest esports distribution deal ever, representing a higher annual figure than the $300 million BamTech paid Riot Games in 2016 to show League of Legends over the next seven years.
Both Twitch and Activision Blizzard are investing heavily in Overwatch as a marketable esport, and this is not the first eye-catching amount of money to be associated with the Overwatch League. Players receive a $50,000 salary as a minimum and compete for a further $3.5 million in bonuses across the season. The team that win the grand final for instance, will receive a $1 million bonus.
Blizzard have also developed a companion app for the League, which lets players follow their favourite teams like they would a traditional sports team. Each team is a permanent franchise themed around a city rather than an esports organisation - although big companies like Envy, Optic and Cloud9 operate a lot of them.
The Overwatch League starts tonight at 7PM EST (4PM PST, 12AM January 11 GMT). The regular season runs until June, before postseason playoffs begin in July, with the final taking place over three days towards the end of the month. Players will then return for an "All-star weekend" in August.
This purchase could represent a big risk for Twitch, with Overwatch lagging considerably behind the top esports games in terms of profitability. According to VentureBeat, Overwatch sits outside of the five esports in terms of earnings, and is only the fourth most watched game on Twitch.
We were impressed by the preseason broadcasts though, so it'll be interesting to see how well the League catches on.