Tony Hawk: Shred US TV ad has a moving house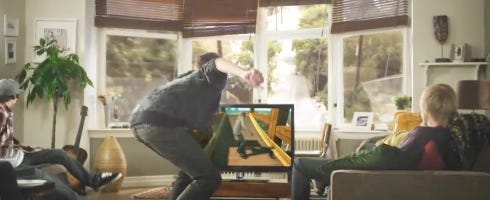 Honestly.
Evil Avatar's snagged the US TV ad for Tony Hawk: Shred, which shows both the skateboarding and the new snowboarding aspects of the game.
And in case you didn't get the memo, you still have to use the board that was first introduced last year with Ride.
Watch at the end to see a pissed off Hawkmeister as you destroy his car.
Get it below.
Tony Hawk: Shred is out now in the US and out this Friday in the UK for PS3, 360 and Wii.