A new Tony Hawk Pro Skater is seemingly in the works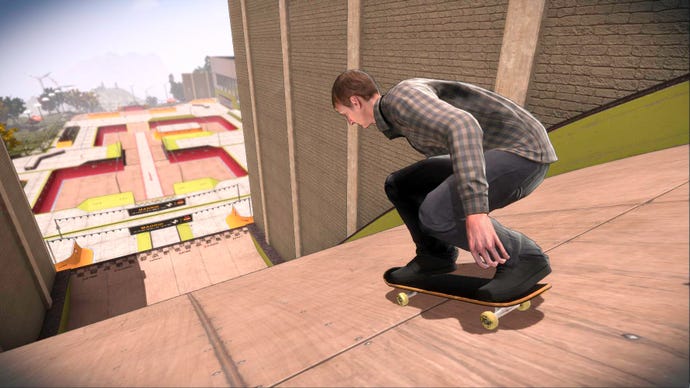 Evidence is mounting that Activision may be working on something Tony Hawk Pro Skater-related.
The Tony Hawk Pro Skater series may be getting revived, according to a round of rumours/leaks. Noted leaker Sabi recently revealed that Activision has been messing around internally with prototypes based on Tony Hawk Pro Skater 1 and 2.
The thinking is that the publisher is looking to remake the two classics in a way not unlike that seen in the Crash and Spyro collections. Sabi, however, is not sure whether Activision is indeed looking into remaking the classics, or working on a new game inspired by them (thanks, Liam).
Explanation of what I shared in my server:
An Activision contact told me a week or so ago about how Tony Hawk Pro Skater 1 and 2 had demos/prototypes remade. They went around internally. I didn't share before as I wasnt sure if they were being remade as full games, or just a test

— Sabi (@New_WabiSabi) November 24, 2019
Although Sabi has a good track record when it comes to these sort of leaks, we now have another hint from a different source. On the 168th episode of the The Nine Club podcast (via GamesRadar), which aired last month, the show interviewed skateboarder Lizzie Armanto, who briefly mentioned her involvement in Tony Hawk Pro Skater 5, and confirmed she'll be in the next one.
What makes this even more spicy is that this particular bit was cut from the publicly available versions of the podcast, seemingly after the off-hand comment made the news. Armanto's comment could previously be heard at the 2:05:00 mark.
All of this doesn't confirm we're getting new Tony Hawk Pro Skater content, but there's certainly enough noise to assume that Activision has at least not completely abandoned the series. With how poorly received Tony Hawk Pro Skater 5 was, everyone assumed the name was done.
Considering how well the Crash and Spyro remakes have been doing, though, you can definitely see a case being made for giving Tony Hawk Pro Skater 1 and 2 the same treatment.