Tony Hawk's Pro Skater 1 + 2 is coming to Switch in June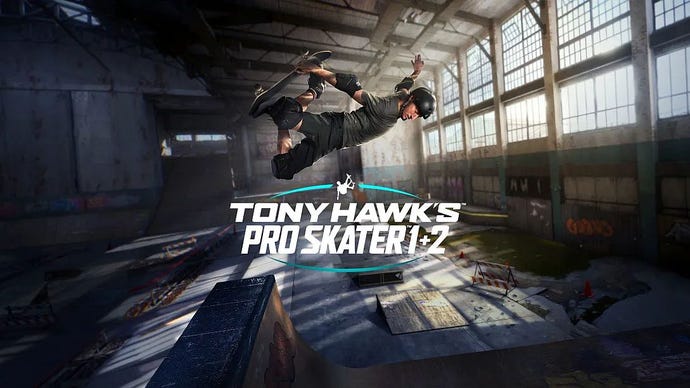 Switch users will soon be able to play Tony Hawk's Pro Skater 1 + 2.
more
A release date for Tony Hawk's Pro Skater 1 + 2 on Switch has been set for June 25.
News of the date was broke by Nintendo on Twitter.
In the game, you will skate as Tony Hawk along with the original pro roster and new pros. You will also skate along to tunes from the original games plus new additions to the soundtrack.
You will also pull off trick combos, play all of the original game modes, and go head-to-head with local two-Player modes.
There's also updated Create-A-Park and Create-A-Skater features to show off your style and creativity.
You can even take your sessions online and compete against players in multiplayer modes and leaderboards.
If you plan on picking it up for Switch, here's our guide showing where to find all alien plushies and unlock the secret Roswell Alien skater.
Tony Hawk Pro Skater 1 + 2 was released last September for PC, PS4, and Xbox One.