It looks like Activision may be working on a new Tony Hawk's Pro Skater game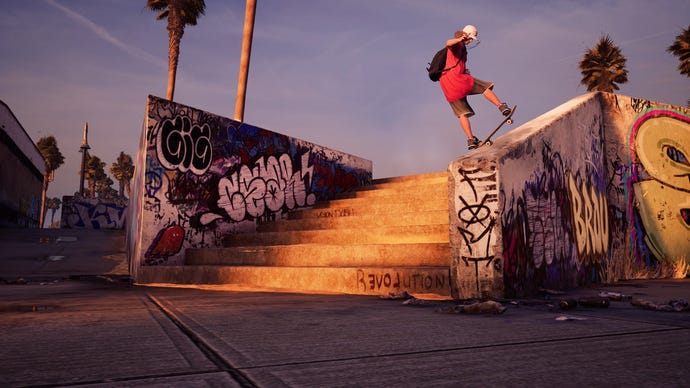 According to CKY drummer Jess Margera, Activision is working on a new Tony Hawk's Pro Skater following the success of Tony Hawk's Pro Skater 1 + 2 Remaster.
CKY drummer Jess Margera may have spilled the beans about an unannounced Activision project in a new interview. Appearing on the Behind Closed Doors podcast back in April, the drummer (and brother of series mainstay, Bam Margera) noted that the band is working on a new title with the publisher (cheers, VGC).
"Now touring is your main income, and you really have to try and get licensing deals. Try and get in where you can on video games or whatever," Margera explained in the interview. " [...] And I believe we're doing the new [THPS game] coming out too."
It's unlikely Margera is referring to the already-released Tony Hawk's Pro Skater 1 + 2 Remaster here: Margera isn't ignorant to the game's release, and seems to be clued up on what's coming next.
"Yeah, my son just got a PS5 and he got the remaster of 1 and 2," he replies when the interview asks if he's excited to be in the next project. "It's so cool because the classic Tony Hawks are just so good and laid out great, but obviously the system is old and the graphics aren't so great, so they basically just vamped up with the same premise and the graphics are amazing."
CKY previously had 96 Quite Bitter Beings included in Tony Hawk's Pro Skater 3; does that mean Activision is potentially looking at doing a rereleased of Tony Hawk's Pro Skater 3 +4?
The publisher has yet to announce anything about the future of the franchise beyond Tony Hawk's Pro Skater 1 + 2 Remaster coming to Nintendo Switch in June, but it would make sense for the developer to ride the wave of hype generated from the remaster's strong sales and reviews.