This Injustice 2 video shows Darkseid beating the living daylights out of Brainiac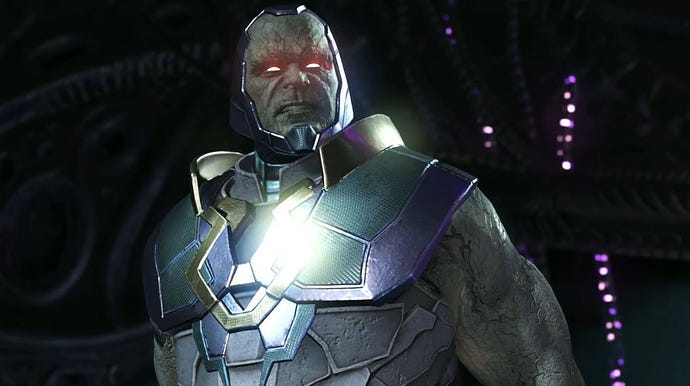 If the leaked Joker video didn't scratch your Injustice 2 itch, here's one featuring Darkseid.
In the Injustice 2 gameplay video, the tyrannical ruler of the planet Apokolips, Darkseid, gives Brainiac the what for, along with Batman and Wonder Woman.
Oddly enough, the staple Superman villain doesn't engage with the Man of Steel in the video unlike almost everyone else. We'll likely see that happen in another video, we imagine.
Then again, he doesn't get along with Batman either, and Wonder Woman has a massive bone to pick with him, especially after his troops invaded Themyscira and slaughtered half of the Amazon population. Jerk.
Admittedly, despite how evil Darkseid is, his Super Move is rather cool. And it's always enjoyable to see Brainiac get a good thrashing.
Injustice 2 will release on PlayStation 4 and Xbox One May 16.