"Maybe [Ciri's story is] something we'll get to get back to in the future," says CD Projekt Red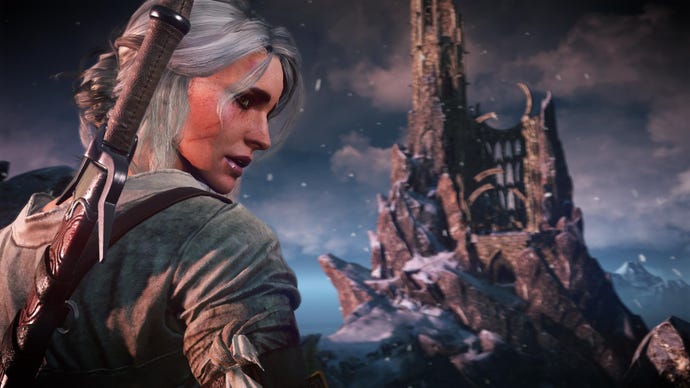 Who's up for The Witcher 4 with Ciri as a lead character? I am.
"Have you ever considered continuing The Witcher series with Ciri as a lead?"
That's a question I posed to principal writer Jakub Szamałek during a recent Q&A with The Witcher 3 developer CD Projekt Red.
"Interesting question," he replied, teasingly. "Would you like to play a game with Ciri as a lead character?"
Yes, mate. Yes I would.
Elsewhere in our chat, Szamałek spoke about his biggest regret, looking back at development on The Witcher 3.
"I regret we didn't get to explore Ciri's past a bit more," he explained. "She's such an amazingly rich and complex character.
"Due to obvious reasons – well, she's pretty much gone for two thirds of the game – she didn't get quite as much screen time as we writers would have liked. But hey, maybe it's something we'll get to get back to in the future."
Personally, I'd love a Witcher game where you hop between worlds as Ciri. You could explore weird and wonderful dimensions and really go wild with the storytelling. Perhaps you could even play around with the timelines, letting us experience more of Ciri's past while also showing us what happens in her future.
Perhaps a prequel would make more sense, however, since her position in that world is wildly different depending on what options you choose over the course of The Witcher 3, and I can't see CD Projekt Red settling on a canon when that story is so personal to many.
What would you like to see from a new Witcher game? Let us know in the comments. Keep an eye on the site tomorrow for lots of Witcher 3 content, to celebrate the game's fifth anniversary, including our full interview.