The Witcher 3: Spooked Mare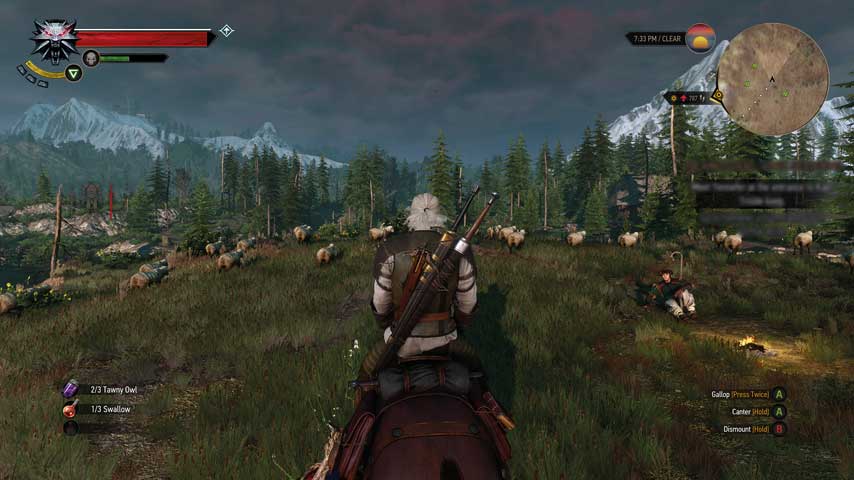 The old grey mare she ain't what she used to be. For one thing, she's gone.
The Witcher 3: Spooked Mare
Follow the river bank north from the Crossroads signpost (southeast of Oxenfurt's east gate) to reacvh a small village where a peasant claims a woodland spook made off with his grey mare. Agree to find it for him.
Use Witcher Senses to track the horse's hoofprints, crossing the water when necessary. As you move uphill and into the forest you may have to battle a few wolves.
At the end of the trail you find not a beast but a pack of Scoia'tael, who have stolen the horses to help move their wounded.
There are four options here: Axii level two will get you the horse back, as will 200 crowns. Otherwise, you'll have to battle the Scoia'tael, or fail the quest by agreeing they need the horses more than the peasants.
If you manage to get the horse back, approach it in the pen and ride it back to the peasant. You want to take the grey one, but any horse except Roach will be welcome and score you a reward.
Back to Act One: Novigrad secondary quests, or back to The Witcher 3 guide and walkthrough.