The Witcher 3: Out on your Arse!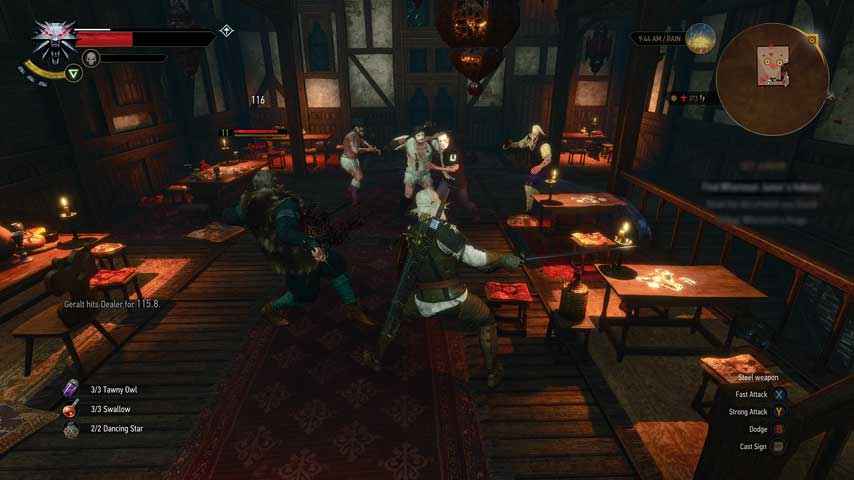 Visit Crippled Kate's brothel and help the ladies of negotiable affection out of a difficulty.
The Witcher 3: Out on your Arse!
To start this one you need to take a stroll down to the docks and visit Crippled Kate's, the seedier of Novigrad's two brothels. Outside you should spot one of Kate's girls in some distress; approach her and agree to help rid the tavern of some rowdy Skelligans.
Inside, you can either use Axii level two, challenge the leader to a one-on-one fistfight, threaten them to battle all three at once (hard), or boast of your exploits during The Lord of Undvik to scare them off.
However you resolve the matter, the quest giver rewards you.
Back to Act One: Novigrad secondary quests, or back to The Witcher 3 guide and walkthrough.