The Force Unleashed 2 demo hits PSN and XBL next week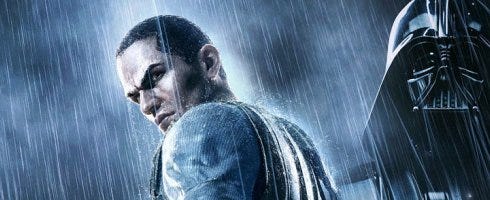 Lucasarts has provided a date for its Star Wars: The Force Unleashed 2 demo on PSN and XBL.
It will land on both systems next week on October 12.
According tot he studio, the demo level focuses on the very beginning of the game in a secret cloning facility on the planet of Kamino.
Starkiller becomes tormented by the memories of his past and escapes to the planet with Vader hot on his trail.
Players will be able to try out Starkiller's dual Lightsabers, along with the new Force power theJedi Mind Trick along with a taste of the journey that will take Starkiller across the Galaxy in search of "the truth behind his past, as well as the woman he cannot forget".
Awwww. That be Juno Eclipse.
Star Wars: The Force Unleashed II releases on October 26 in the US and October 29 in the UK for DS, PS3, Wii, and Xbox 360.