The Division screens show rooftop battles, in-world HUD & more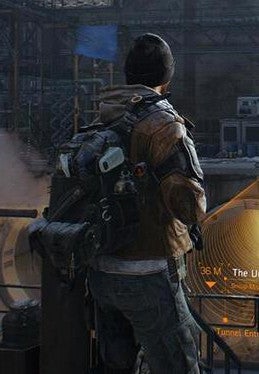 Tom Clancy's The Division developer Ubisoft Massive has posted a pair of screens that show a player in a rooftop firefight and a glimpse of the shooter's HUD overlay, which plasters signposting on the world in a similar fashion to the Splinter Cell titles.
The images follow rumours that The Division has been delayed into 2015.
As you can see, the first image shows the players shooting at attackers in the distance, while the second shot, which is a little older, but new to this site, shows a HUD overlay on the world. It seems less-intrusive than the classic UIs we're used to.
What do you think?
Via MP1st.