Terminal Reality wrote two-thirds of Ghostbusters script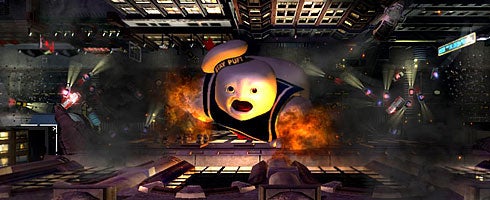 Atari may be touting that Dan Aykroyd and Harold Ramis were the writers of the Ghostbusters game, but both men acknowledge that it's more of a marketing ploy than anything.
Speaking with The New York Times, Aykroyd said that Terminal Reality came to him with script in hand, and he and Ramis supplied the structure and tone.
"In the beginning they came to me, and I said, 'I encourage you, go ahead,' " he said. "They gave me the script. I took it. I rewrote it doing little tiny structural things, mostly bringing back the tone of the original dialogue and the vernacular — the terms, the idiom — but they really had it.
"Two-thirds of it was there. Then they gave it to Harold. He did the same thing."
While Aykroyd admitted he is not a gamer, he was still impressed by Terminal Reality's knowledge of special effects as well as its familiarity with Ghostbusters' lingo and style.
More through the link.