Target slashes price of Ghost of Tsushima to $40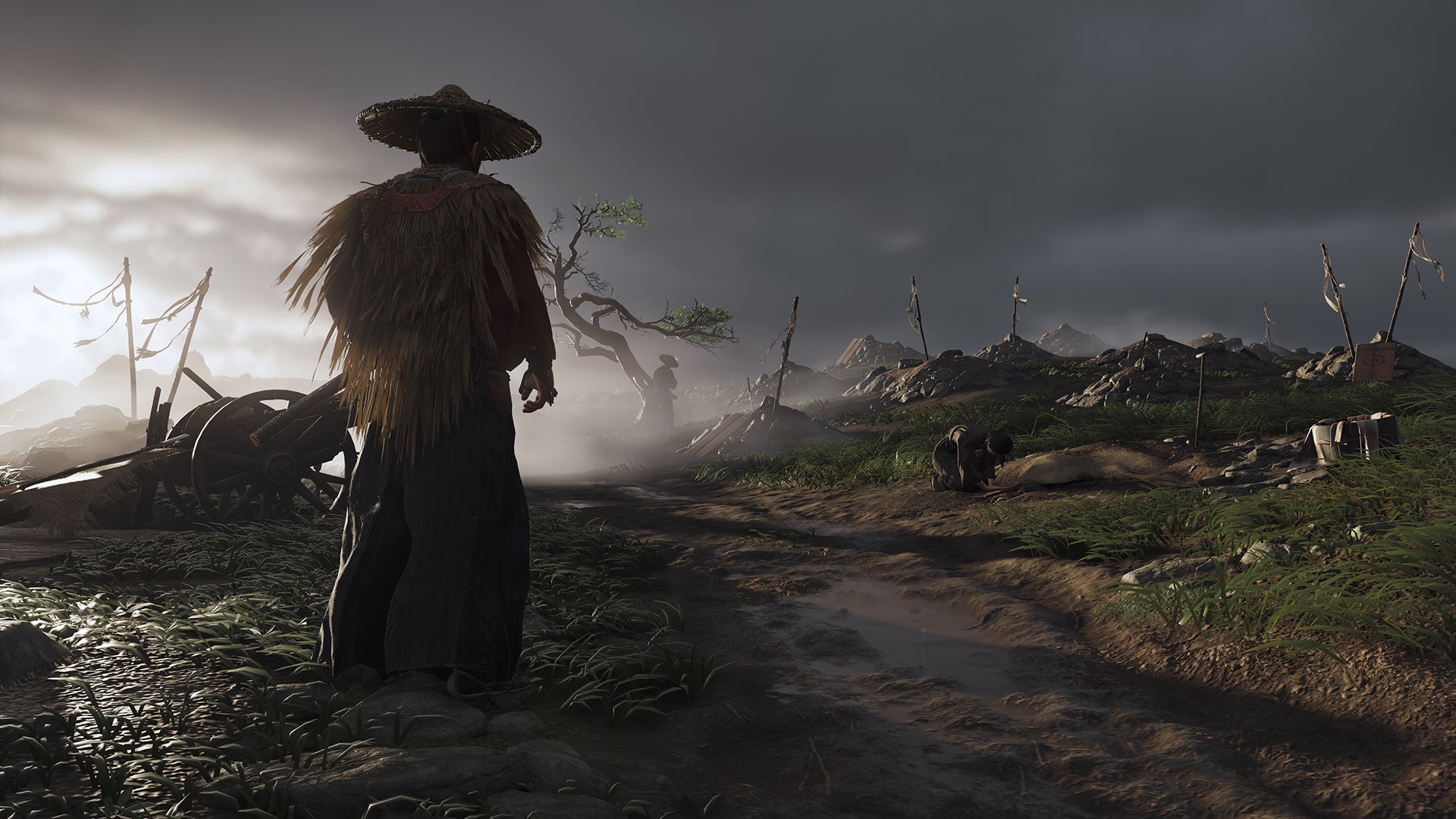 Target's currently running a massive sale on a selection of PlayStation titles, which means you can grab Sucker Punch's stunning samurai adventure, Ghost of Tsushima, for just $39.99.
Set in war-town Tsushima, you play the role of samurai Jin Sakai as you slash your way through the invading Mongol army. It's one of the best-looking games on the PlayStation 4 and looks even better on the PlayStation 5 thanks to a smooth 60fps upgrade.
Originally a single-player game, Ghost of Tsushima can now be played online with your friends thanks to a free patch that adds two-player story missions and a four-player survival mode to the game. If you're looking to run a 100% playthrough, there are easily 50 hours worth of gameplay here, which makes the $40 price tag even more appealing.
If you haven't played Ghost of Tsushima yet, there's never been a better opportunity to do so given 2021 is shaping up to be the year of the Great Backlog Cleanse.
If stealth isn't your preferred method of taking down your enemies, you should check out Assassin's Creed Valhalla, which has pretty much ditched the traditional stealth mechanics of the AC series in favour of rugby tackling your enemies and hurling axes at them Viking-style.
If you're ready to head out and go pillaging, head over to Target and pick it up for $29.99
Target has dropped the price of Watch Dogs: Legion on the PS5 all the way down to $19.99. Hacking your way through a futuristic and very bleak dystopian London with a massive arsenal of weapons at your disposal at that price is an absolute steal.
It's by no means one of the best games on the PS5, but it is a very solid seven-or-eight outta ten, as you'll see in our review round-up here. In our honest opinion, $20 is well worth it alone just to see the UK's biggest grime export, Stormzy, feature in the game with his own playable mission.
Another title you wanna play through while you've got the chance are Star Wars: Jedi Fallen Order, which is on sale for $19.99.
Finally, there's Ubisoft's Immortals Fenyx Rising, which is available for $29.99 on all formats, including the PS5.
For more gaming discounts in the US, be sure to visit the Jelly Deals site. Following us on Twitter is a sure way of making sure you don't miss out on the latest deals, such as Persona 5 Strikers on the PS4 for $39.99 or Pokemon Sword and Shield on the switch for just $49.94.