It Takes Two has sold over 2 million copies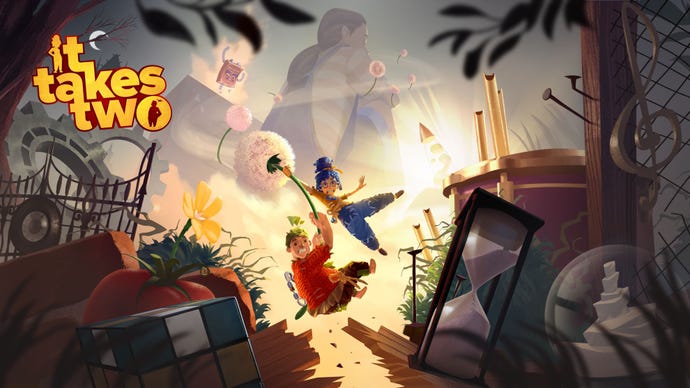 Well done, Hazelight.
It Takes Two, the coop adventure from Hazelight Games and EA, has moved over 2 million copies since its March 26 release.
One month after release, it was announced the game had sold 1 million copies, so in between April 25 and today, it has shifted another million.
Developer Hazelight shared news of the game's milestone on Twitter, where the developer said it was "amazed by the Passion" players have shown for the game. It also said it "couldn't be happier" seeing so many fans of co-op.
The game co-op game follows Cody and May, a couple on the brink of divorce. In it, they will need to learn how to overcome their differences and work together as one.
The two humans have been turned into dolls by a magic spell, and trapped in a "fantastical world," where they will face unpredictability and challenges with saving their fractured relationship.
In it, you will work together across a variety of disruptive gameplay challenges such as piloting a pair of underpants or DJing at a club. It also features connected character abilities in every new level.
Our five-star review called the game a "childlike co-op adventure for everyone," with Tom adding that it was one of the most "pleasant surprises" in video games he's ever had.
It Takes Two is available on PlayStation 5, PlayStation 4, Xbox Series X/S, Xbox One, and PC via Steam and Origin. All players who own the game on last-gen consoles can upgrade the game to PS5 or Xbox Series X/S for free.