Dungeons & Dragons-based Sword Coast Legends out today on Linux, PC, Mac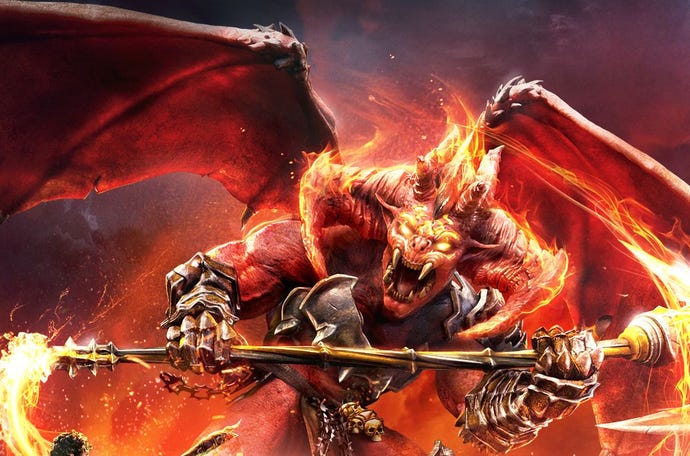 The Dungeons & Dragons-based Sword Coast Legends has been released.
As previously reported, it's a classic top-down RPG in the same vein as Baldur's Gate and similar titles, only with the ability to ruin your friends' good time by acting as Dungeon Master.
The PC, Mac, and Linux title contains a real-time Dungeon Master mode, which like the table-top version of D&D, allows the DM to guide players through customizable adventures. Rather than focusing on typical of 4v1 games, the DM mode "encourages DMs to engage and empower their players" but they can be rather brutal if it suits them.
Players can also create their own campaigns and share them with the community.
Developed by n-Space and Digital Extremes, the game is available through the official website, GOG and Steam. The later is required to download and play the online game at launch. The base game will run you $39.99 or your regional equivalent.
Details regarding the upcoming Rage of Demons DLC expansion, and other post-launch updates will be announced at a later date.
I mucked around a bit with the game during one of the beta weekends, but I only tried out two of the available user-created single-player campaigns. A couple of my friends were also playing the beta, but weren't around to dungeon delve with me, unfortunately. But for the few hours I played, I enjoyed myself and found both of the available SP user levels rather good. It will be great to see what else players come up with.
Anyway, if you like classic RPGs you might want to give it a go.
Sword Coast Legends will also be made available on PS4 and Xbox One sometime during Q4 2015.