StarCraft II release to have both Mac and PC version on disc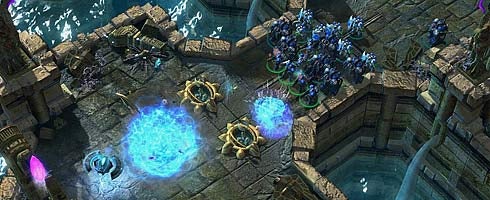 According to a Blizzard Q&A over on the Battle.net forums, upon release, the StarCraft II DVD will contain both the PC and Mac versions of the game.
When asked by the community how it plans to release the title and if there would be a digital distribution option, this was the reply (via BigDownload):
"The StarCraft II installation DVD will include both PC & Mac versions of the game. Further details on digital download possibilities will be released as we get closer to the ship date."
The ship date could be a while from now, though, as a specific date for the long-awaited RTS has yet to be announced - although Blizzard's Mike Morhaime did assure investors back in November that it was still slated for the first-half of 2010.
All this goes hand-in-hand with Blizzard's mantra, not to be pressured into releasing a game before it is finished and up to its standards.
We'll just have to wait a bit longer is all.