Star Wars: Squadrons supports HOTAS and joysticks on PC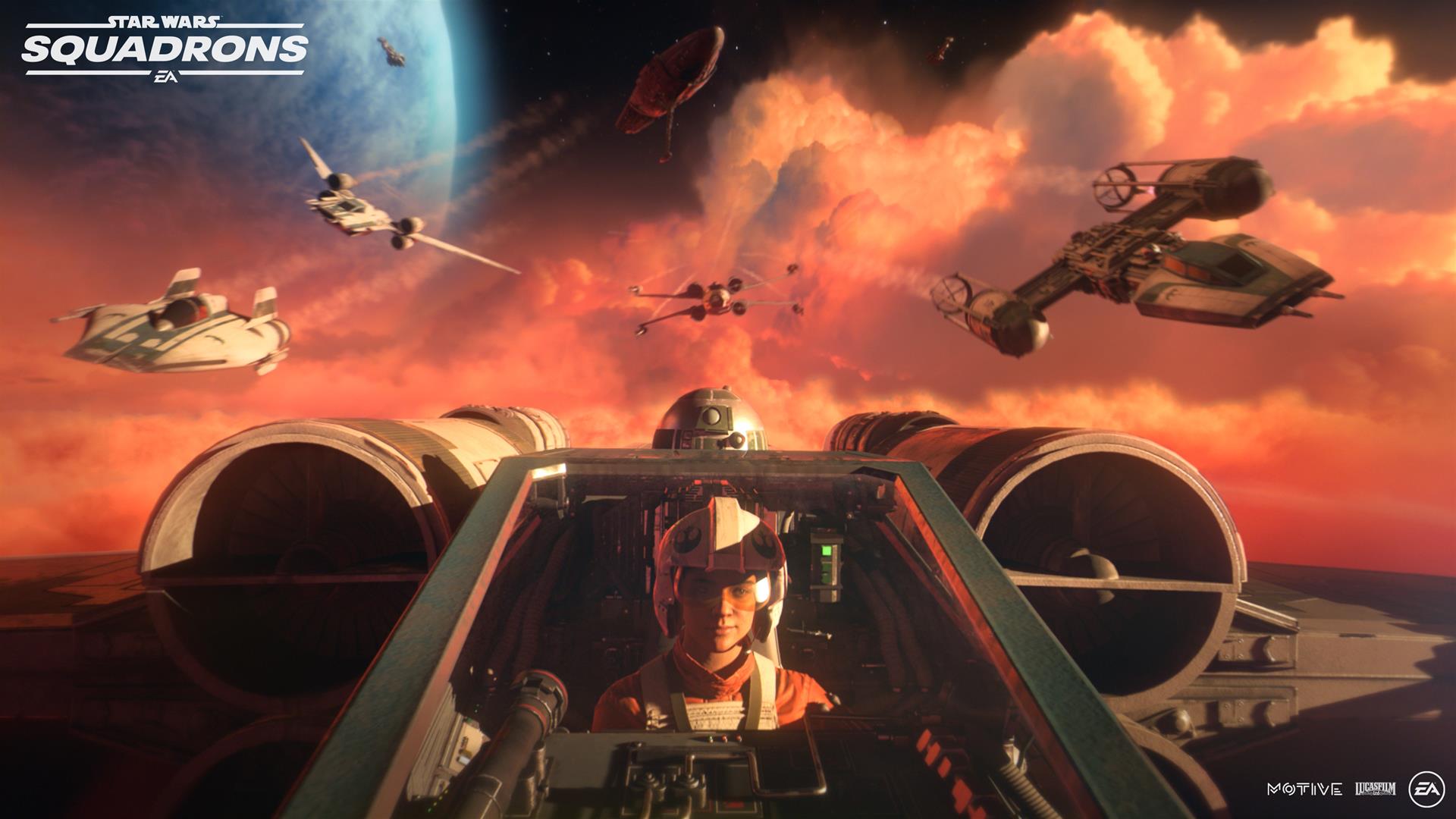 Star Wars: Squadrons just became more interesting to fans of flight sims.
The Star Wars: Squadrons reveal from earlier this week was a little bit brief on gameplay details. The biggest mystery right now is where Squadrons sits on the spectrum of flight games.
The trailer teased that players will be able to control where the starfighter's power goes, such as diverting power to shields when taking damage, but this may not necessarily be a feature of the game.
That tiny detail, even if it's not been properly confirmed yet, got fans of flight and space sims on PC particularly excited. Naturally, the HOTAS questions followed.
Ian S. Frazier, the game's creative director, was asked on Twitter if we can expect Squadrons to support PC joysticks and HOTAS setups. Frazier was initially reluctant to answer, but later returned to confirm that HOTAS and joysticks are indeed supported on PC.
Well hey, double checked and apparently I AM allowed to tell you that without being tackled by PR!

Yes, we fully support joystick on PC, including full HOTAS rigs with a throttle. :)

— Ian S. Frazier (@tibermoon) June 16, 2020
The creative director went on to say that details on the specific HOTAS models being supported, and whether console players can expect the same feature, will be shared at a later time.
More details on HOTAS (specific models supported, whether it'll be on console or not, etc.) coming later. Keep your eyes peeled. :)

— Ian S. Frazier (@tibermoon) June 16, 2020
This is exciting news given the game's support for VR on PC and PS4. When done right, HOTAS and VR tend to go together very well. We'll learn more about Squadrons and see the first gameplay footage at EA Play tomorrow.
Squadrons is out October 2 on PC, PS4 and Xbox One.