Star Wars: Squadrons animated short is a flashy prequel to the game's campaign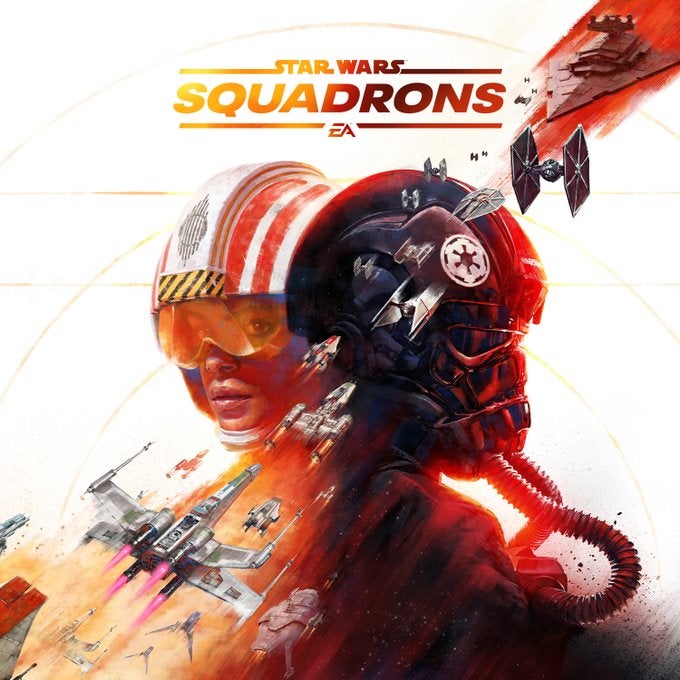 EA and EA Motive have revealed a new trailer for Star Wars: Squadrons, showing off a cat-and-mouse dogfight between the New Republic and an Imperial pilot.
The short is a collaborative effort between EA Motive, Lucasfilm, and ILM. As you can imagine, then, it's a pretty impressive effort.
Called Hunted, the trailer takes place before the events of the upcoming game and introduces us to one of the main pilots we'll be playing as during the campaign.
We see the world through the eyes of Varko Grey – the only one pilot left standing in the wake of a destructive New Republic mission in the dockyards of Var-Shaa.
Following the attack, a badly damaged TIE Interceptor evades the advances of a New Republic X-Wing fighter as Grey does everything in his power to try and escape.
It's intense, it's fun and it's unmistakenly Star Wars – hitting on all the action and emotive beats you'd expect from something coming directly from LucasFilm.
The short gives us an overview of what we can expect from the campaign side of the game, which is seemingly more empathic towards the baddies than we're used to in Star Wars.
Pre-ordering the game will unlock a set of cosmetic items featured in the short: the New Republic var-Shaa Hunter X-Wing skin, the Imperial Var-Shaa Survivor TIE Interceptor skin, the New Republic Flight Suit, the Imperial Ace Flight Suit, and two other sets of skins.
Previously, we heard that the game will get HOTAS support via Day One patch on consoles. It'll also support cross-play.
Star Wars: Squadrons arrives on October 2 for PC, PS4, and Xbox One and will cost you $40.