All future Star Wars games to be grouped together under new Lucasfilm Games brand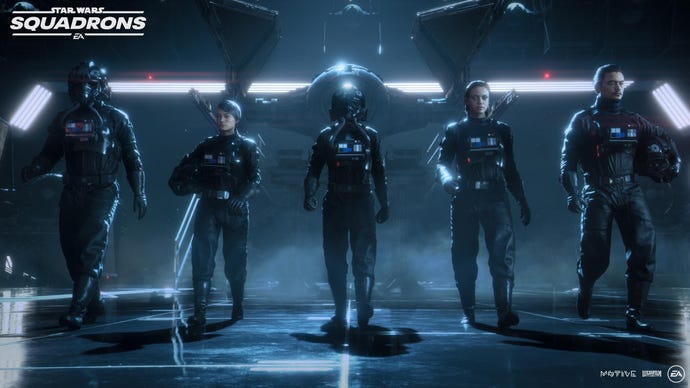 Disney has announced that all future Star Wars games will be grouped together under one collective banner, Lucasfilm Games.
In a statement that's appeared over on StarWars.com, it was revealed without warning that "Lucasfilm Games is now the official identity for all gaming titles from Lucasfilm". The name, it seems, takes its inspiration from LucasArts' old moniker: the studio went by Lucasfilm Games until it rebranded in 1990.
The statement notes that Lucasfilm Games – "a name that encompasses the company's rich catalog of video games and its eye toward the future" – will mimic what we've seen the likes of Xbox Game Studios and PlayStation Studios do in the past, and bring various developers together under one clear brand identity.
Before this announcement, EA had been on publishing duties for Star Wars games – launching Star Wars: Jedi Fallen Order and Star Wars: Squadrons over the past few years. What this announcement means regarding EA's involvement in publishing Star Wars games remains to be seen.
The sizzle reel you can see embedded above contains the two previously mentioned games, as well as The Sims 4: Journey to Batuu, Star Wars Jedi Knight: Jedi Academy (Raven Software), Star Wars: The Old Republic, and more besides.
Though we didn't see any new titles or teases in the announcement, we did get a couple of links thrown our way: Lucasfilm Games can be found on both Facebook and Twitter. The company says these pages "will deliver breaking news and more directly to fans."