SSIV: Capcom announces costumes, details on Collector's Edition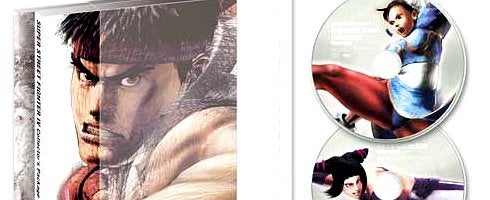 Capcom has detailed the Super Street Fighter IV Collector's Edition, which will be released in April.
First off, the CE will contain a CD with the characters' background music, all promotional videos and trailers, character art, and a mini story for Super Street Fighter IV. It will run you around $66 and Capcom plans to announce another "special item" for it at a later date.
Secondly, the game gets some content exclusive to Xbox 360 in the form of an anime film focusing on Juri. This anime comes from Director Kizaki (Afro Samurai) of Japanese animation studio GONZO!.
Both PS3 and Xbox 360 will get a classic pack of alternative costumes for Guile, Blanka, Dhalsim, Gen, and Fei Long which can be downloaded free of charge with the game until July 1 - after which you will have to purchase these threads.
Also, the Super Classic Pack of third alternate costumes for Guile, Blanka, Dhalsim, Gen, and Fei Long will be immediately available for free until July 1 (via EventHubs).
All of this sounds like a SSIV fan's dream come true, we reckon.
The game was given a release date this morning in the US for April 27, with Europe and UK getting it April 30.
Capcom announced its spring line-up during an even held in Japan earlier today as well.
Thanks, Mington.