Sony Russia: Bioware's VGA reveal to be Mass Effect 3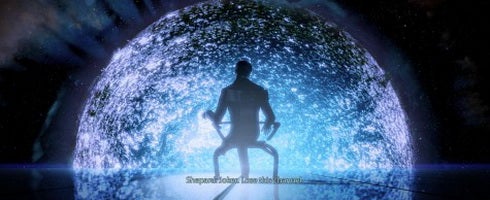 It's Mass Effect 3, says Sony Russia. Apparently.
If Sony Russia's official Twitter account is to be believed, Bioware's big VGA 2010 reveal is nothing other than Mass Effect 3.
Here's a rough translation: "The company Bioware for premium VGA showed a teaser in which we can see the first shots of Mass Effect 3."
Bioware's released a whole lot of clues teasing its secret VGA reveal earlier in the week. We got an image and teaser trailer, and even cryptic messages hidden in Quickmarks.
Yesterday, Eurogamer posted another binary string from the developer's Facebook page, and when translated it displays the URL for the British Secret Intelligence Service, MI6.
Rumours suggested may be a Mass Effect multiplayer spin-off.
We will find out on December 11 when Bioware officially reveals what it is at Spike's VGAs.