So much for spring - Alpha Protocol delayed into summer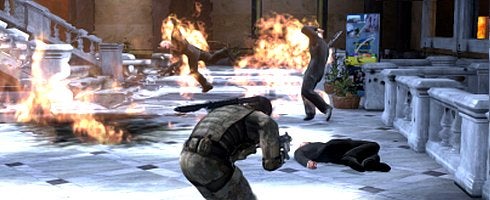 Alpha Protocol has been delayed yet again. So this time, instead of getting a spring release, it's now set for summer.
Originally set for an October 2009 release, it was delayed into spring 2010, and now, summer 2010, according to MTV (via BigDownload).
Checking out the game during an event this week, MTV was told by that the original delay was to give the game more polish - which we've heard before - and apparently, that's the case now as well.
"We had a few reasons for doing it. One: We wanted to position it better, give it a lot of time. The main reason: We really wanted to polish the game up, make it everything Obsidian planned it to be, and give the consumer a very polished game," said Matthew Hickman, assistant producer at SEGA regarding the first delay.
"We added a couple of other things. Tweaks in lighting here and there, added the inventory comparison screen so you can compare what you're buying to what you have equipped. Just bringing the whole quality level up."
According to MTV, "graphics remain pretty raw and there seem to be AI issues still to be worked out", so the delay is a good thing.
More through the links.