Snowblind announces Lord of the Rings: War in the North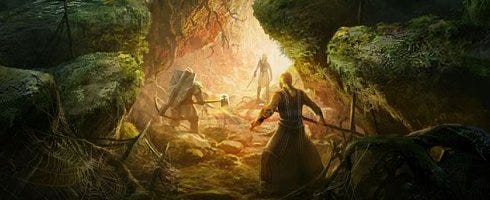 Snowblind, the folks that brought you Baldur's Gate: Dark Alliance, announced today that it and Warner Bros. are working on a new Lord of the Rings title, called War in the North.
It's an action-RPG, complete with online, and interdependent co-op for up to three players to form their own Fellowship to fight Sauron's forces in the North.
War in the North explores both original and familiar narrative elements of the J.R.R. Tolkien penned saga and is aimed at the mature audience.
"With The Lord of the Rings: War in the North we are taking a mature approach to the widely celebrated property with authentic portrayals of battles and all new storylines," said Martin Tremblay, president, Warner Bros. Studios.
"Utilising the award-winning and passionate development team at Snowblind Studios, we are looking to evolve the RPG experience and deliver The Lord of the Rings game fans have been waiting for."
Story and locations in the game will explore unseen lands, story elements and characters from Middle-earth as well as elements familiar from past feature films, complete with character customization and development, upgradeable weapons, skills and special abilities.
It's out on PC, PS3, and Xbox 360 in 2011, and Warner's other LOTR game, Aragorn's Quest, is due out on PS2, PS3, Wii, DS and PSP this fall.
Check out the official website here.
IGN has a video, go watch it.