Singularity pushed off, Acti claims no date set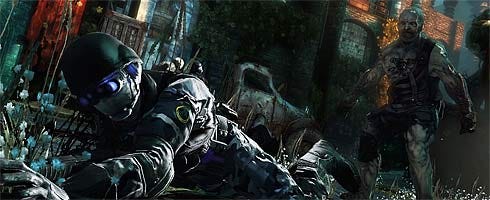 Looks as though Raven FPS Singularity's been shunted off into summer 2010, with Activision now claiming no date was ever given for the game.
GameStop's now listing the shooter as a June release, as noticed by BigDownload.
Activision officially delayed Singularity to Q1 2010 in July last year.
"We believe that the March quarter will provide a better opportunity to establish the new cutting-edge action IP as a 'must-have' title and clears the way for Modern Warfare 2 to dominate this holiday season," a rep said at the time.
The tune appears to have changed somewhat.
"Activision does not comment on rumor and/or speculation. We have not announced a launch date for Singularity," said a staffer last night.