Silent Hills is officially dead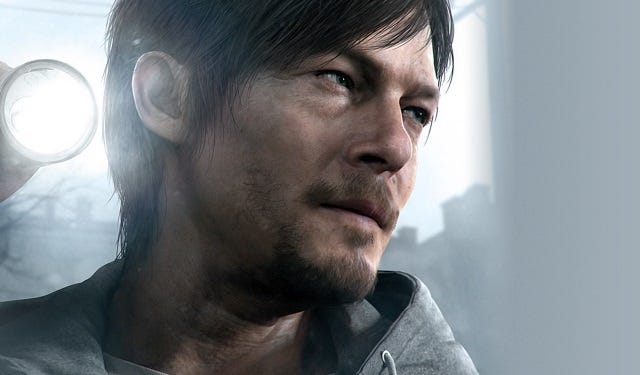 Konami's collaboration with Del Toro is over, playable demo to disappear on Wednesday.
Update 2: Konami has published a statement earlier confirming that it's no longer working on Silent Hills.
"Konami is committed to new Silent Hill titles, however the embryonic 'Silent Hills' project developed with Guillermo del Toro and featuring the likeness of Norman Reedus will not be continued," read the statement.
Update: Konami has told Eurogamer that it will continue to work on the Silent Hill franchise and its contract with actor Norman Reedus has expired, although no other information specific to Silent Hills has been made clear.
Original story: The Silent Hill remake overseen by horror director Guillermo Del Toro and Metal Gear's Hideo Kojima has reportedly been cancelled.
That's according to remarks made by Del Toro at the San Francisco Film Society event made over the weekend, according to reporter Matt Hackney.
"It's not gonna happen and that breaks my greasy heart." -Guillermo del Toro on #SilentHills. #sfff #sffs #sffilmfest #fb

— TV's Matt Hackney (@tvsmatthackney) April 26, 2015
And here's the audio of Del Toro from the event. Thanks No Town Nerds.
Actor Norman Reedus, also linked to the game, seemingly confirmed Del Toro's announcement.
Super bummed about this was really looking forward to it. Hopefully it'll come back around. Sorry everyone