Shooters for Move, Kinect have "amazing potential," says Splash Damage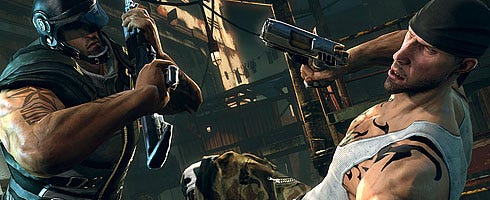 Splash Damage CEO Paul Wedgwood has said that shooters with PlayStation Move and Kinect support could have "amazing potential".
But he told CVG at E3 that the developer has no intention of including either tech into its own shooter, Brink.
"I think these motion controllers have amazing potential for shooters, but perhaps not in the way people might immediately think," said Wedgwood.
"Perhaps we'll think about that in the future, but we don't have any plans for implementation in Brink."
Having been due for release this fall, Brink was pushed into spring next year by publisher Bethesda during E3.
It'll release on PS3, 360 and PC. Kinect and Move both release later this year.