Shigeru Miyamoto felt "sadness" during Nintendo's GameCube era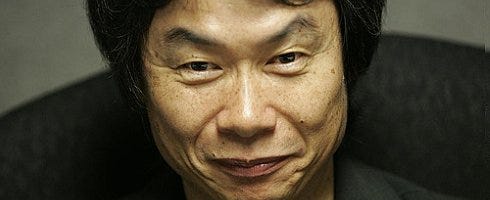 Shigeru Miyamoto has revealed to Famitsu that he felt "sadness" during Nintendo's GameCube phase.
"There was an era when Nintendo was going in the direction of doing the same things other companies did," he said.
"The more we competed with new companies entering the market, the more we started acting similar to them. But is being number one in that competition the same as being number one with the general public? That's the question we had."
He continued: "Entertainment is something that you have to look at the world with a very wide eye as you create it. I always thought that, but there were a few years where I was unable to get off other people's trends. It was a dilemma in my mind."
During Nintendo's N64 console era and the one following, Miyamoto was fascinated with 3D worlds, but the rendering and processing speed were too much for the team at the time.
"This is a job where you have a plan and you polish it endlessly while getting help from others. If Nintendo's games fail to stand out as games that aren't made that way proliferate, then it shows that the creation process is for nothing, which made me very sad.
"That was especially obvious during the GameCube era; Nintendo titles were hardly even discussed by the general public back then."
Because of his team's mental block, Nintendo started over and aimed for games that could "be played by people who don't play games". The company wanted something that would revolutionize the market -- so ex-Nintendo president Yamauchi came up with the 'two screens' concept.
The rest is DS history.
More over on 1UP.