Serious Sam HD £6 on Steam this weekend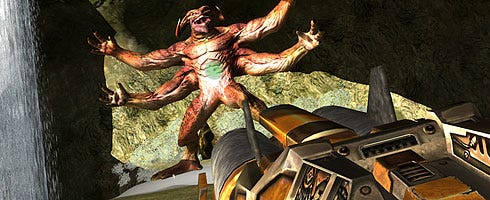 Steam's got Croteam's Serious Sam HD at a hard-to-refuse £6.11 this weekend.
Get it here. It's 66 percent off the normal price of £17.99.
The updated FPS features co-op, Steam Cloud support, 12 Steam achievements and more.
Set in Egypt (sort of), the game sees you going head-to-head with a metric fuckload of mutant things in open levels. Cerebral it isn't. Fun? Pretty much.
The SD version originally released in 2001.