Sega refuses to confirm PS3 future of Valkyria Chronicles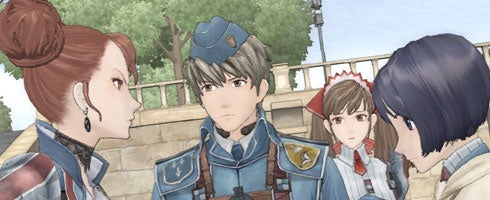 During a Q&A on the European PS Blog, Sega has dodged a massive bullet on the matter of Valkyria Chronicles returning to PS3 sometime soon.
Valkyria Chronicles was released on the PlayStation 3 last autumn in the West, but it's sequel will be on the PSP when it releases this winter in Japan and summer 2010 in the West. But Sega insist it is still too early to talk about the future of the series beyond Valkyria Chronicles 2.
"We're still developing Valkyria Chronicles 2 so, to be honest, we're not really thinking about Valkyria Chronicles 3, 4 or 5 at this point. Just in terms of how our team develops titles and our way of thinking when we choose the platform for each of our titles, it's not necessarily "let's make a PS3 game!". It's more a case of "what kind of game do we want to make?".
For example, the first Valkyria was on the PS3 because of all the features we wanted to incorporate into the game and we felt the PS3 was the most suitable platform, so that's how we develop games in our team. So potentially Valkyria Chronicles 3, or another title that we work on next might be on the PS3, it might still be on the PSP, we don't know at this point.
"Because we've already got experience of working on the PS3 and now we're developing another game on the PSP, that just adds to our level of experience and understanding of these platforms and will definitely help us in determining what is the best platform for the next game that we make."
You can find more info on Valkyria Chronicles 2 through here.