Sea of Thieves: how to get on your ship and how to do quests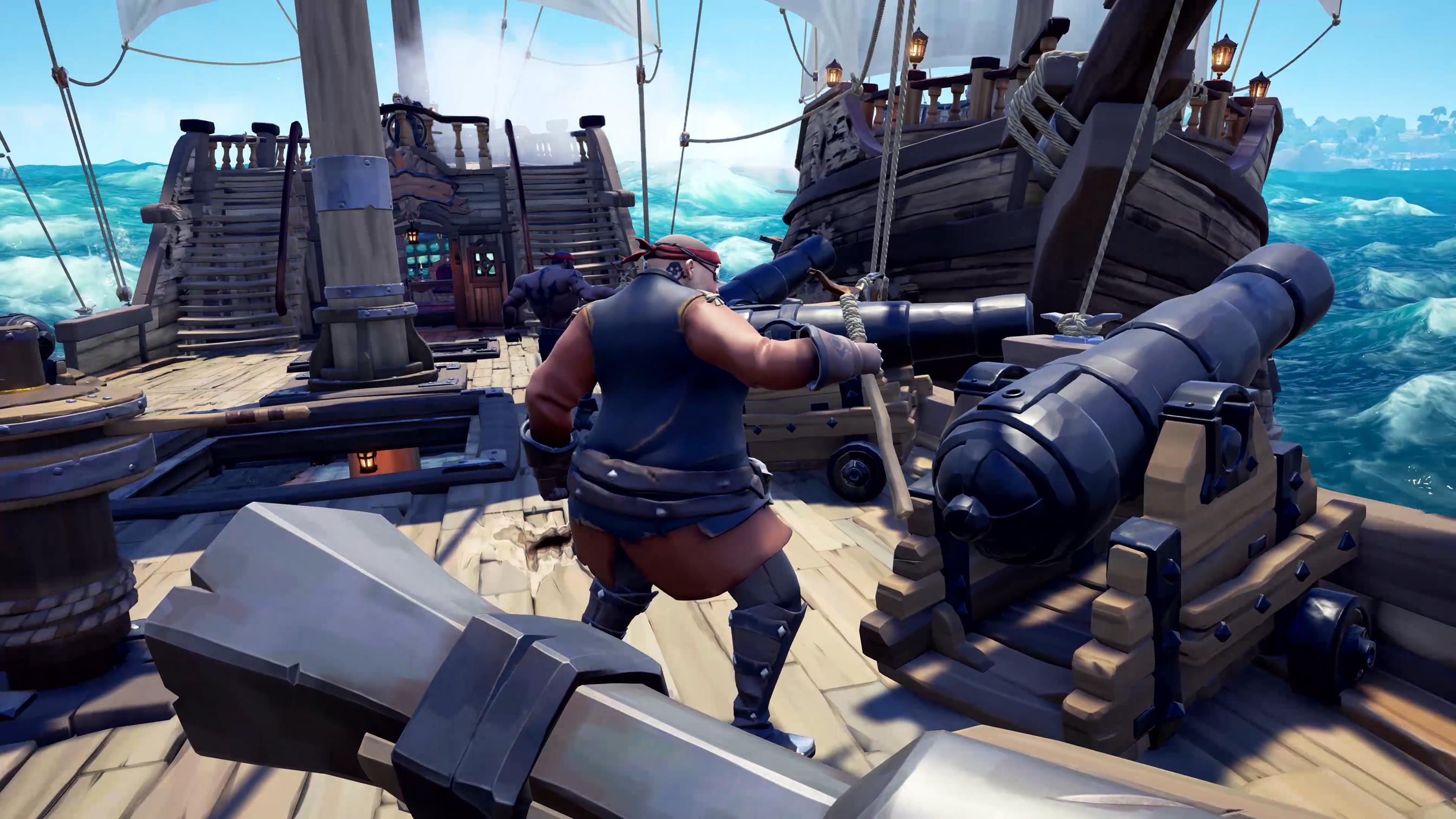 Sea of Thieves doesn't hold your hand - it just throws you out into the world, tells you how to shove a banana into your face, and lets you get on with it. You might even spawn onto the starting island in your first game only to find your ship is nowhere to be seen. Let VG247 talk you through the structure so you can set sail with confidence.
Sea of Thieves - dude, where's my ship?
If you happen to join a game and your crew has already set sail, sometimes you will find yourself on the starting island unable to board. Or maybe you spawn on an island your crew is questing on and they sail off without noticing you.
Say that happens to you, there's a simple solution: swim out into the sea. If you swim around for a little bit, eventually a mermaid will appear. You can spot them by the flare they light. Swim up to the mermaid, interact with it, and it will teleport you back aboard.
Sea of Thieves - what happens when I die?
It's the question that has haunted mankind since the dawn of time. Perhaps we cease to exist completely upon death, our essence lost to the eternal void. The big sleep. Maybe we float into the clouds and live in harmony. Maybe we go down into the fiery pits. Maybe this is the matrix and we wake up from the computer simulation and meet our new robot overlords.
In Sea of Thieves, death definitely isn't the end. Instead, you find yourself aboard the Ferry of the Damned. On this ghostly vessel, you simply have to wait around for a couple of minutes. Eventually, the door to the captain's quarters will open and you will be free to enter the portal that appears there. This will put you back on your ship if someone hasn't scuttled it. If your ship is scuttled, you best get swimming until you find a mermaid. Your ship will respawn, but your treasures will be lost to the briny depths.
Sea of Thieves - how do I start a quest?
To start a quest in Sea of Thieves, you must first travel to any island that is an outpost. On these islands there are three tents, each with a quest giver inside. The Gold Hoarders are all about finding buried treasure, the Order of Souls give you bounty hunts, and the Merchant Alliance are all about ferrying livestock.
You can carry three quests at any time, so grab one from each, or a mixture, and head to your ship. There, go into the captain's quarters and place one of the quests on the table. Once that's done, everyone must vote on the quest they want to do. Once triggered, you will receive a map or instructions, which you can look at in your inventory on the right buffer. Head downstairs and pull up the voyage map and you can look for the island you need to head to, figure out which direction it is in, then use your compass to steer your ship towards it.
Finish quests to earn money, increase your reputation with the different guilds, unlock better quests, and spend money to activate them. Eventually you will be able to afford those fancy guns, swords, concertinas, and figureheads that are sold at the shops in each outpost. Happy hunting!
If you're struggling to get into the game, here are the Sea of Thieves error codes and what we know about them.