Red Dead Redemption 2 is coming to PC in November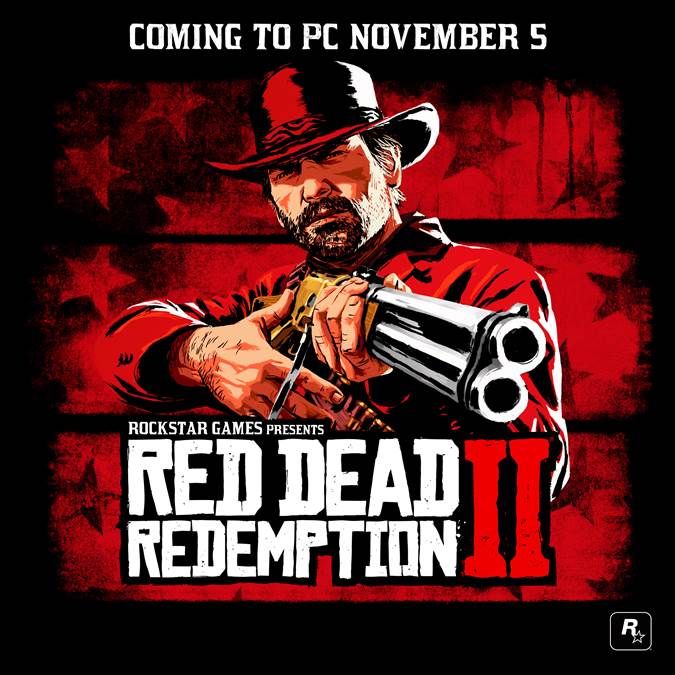 What do we want? The Red Dead Redemption 2 PC release date. When do we want it? Now.
Rockstar has confirmed the existence of Red Dead Redemption 2 on PC and it's coming sooner than you might have expected.
Red Dead Redemption 2 releases for PC on November 5, on Rockstar's own launcher and the Epic Games Store. A Steam version is coming in December, and it's coming to Google Stadia at launch in November. Rockstar recently updated its PC launcher and tried to tempt over some new users, seemingly in preparation for this announcement.
"Today, we're proud to announce that Red Dead Redemption 2 is coming to PC on November 5th, with special bonuses available to players who pre-purchase through the Rockstar Games Launcher starting October 9th," says the announcement.
It also comes with a range of enhancements and new missions:
"The first game in the Red Dead Redemption series to be featured on the PC platform, Red Dead Redemption 2 for PC features a range of graphical and technical enhancements for increased immersion along with new Bounty Hunting Missions, Gang Hideouts, Weapons and more."
We got a chance to chat to Rockstar about the future of Red Dead Online, which includes heists, photography, villains, lawmen, businesses, and more.
If you want more Red Dead Redemption 2 content, we have an interview with lead actor Roger Clark.