RDR getting double XP weekend from tomorrow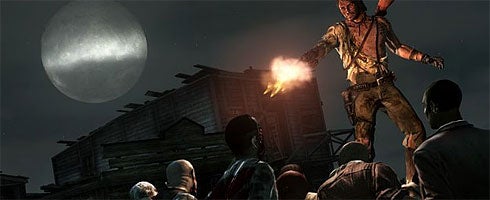 Rockstar's confirmed it's holding a double XP weekend for Red Dead Redemption to celebrate the release of Undead Nightmare this week.
The party begins tomorrow from 6.00pm GMT, according to Eurogamer, and will continue until next Monday.
The offer applies to the new multiplayer game modes that come with Undead Nightmare, including Undead Overrun and Landgrab, as well as the original competitive modes from the original RDR.
RDR: Undead Nightmare is out now to download on PSN and Xbox Live, with a retail SKU hitting at the end of next month for PS3 and 360 for US and Europe.