Psychonauts VR adventure In the Rhombus of Ruin gets February release date, new "3D screenshot" trailer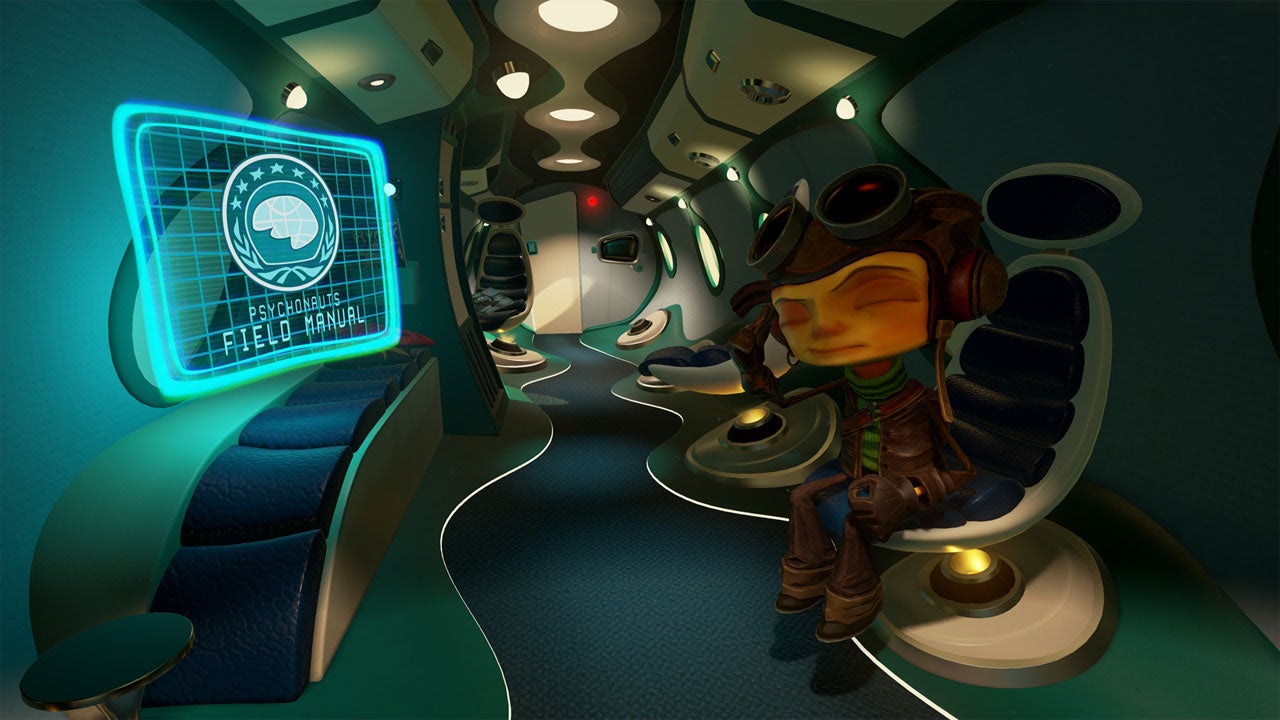 Psychonauts: In the Rhombus of Ruin ia a VR bridge between the two main games, and can be yours pretty soon.
Psychonauts: In the Rhombus of Ruin is a new, standalone adventure for virtual reality set between Psychonauts and its upcoming sequel.
Built specifically for VR, it allows players to view the world directly through Raz's eyes, and will release for PlayStationVR on February 21.
If you're not familiar with Psychonauts, don't worry too much - the bridging chapter is designed to be newcomer friendly as well as finally continuing the story longterm fans have been waiting for: Raz, Lili, Sasha, Milla and Coach Oleander embark on a rescue mission to save Truman Zannotto, the Grand Head of the Psychonauts, in the titular Rhombus of Ruin.
The party is captured and held prisoner, and Raz has to use his psychic powers to free them - which is a pretty clever way of leveraging VR's design strengths while minimising weaknesses. You'll be able to use pyrokinesis and telekinesis, which should look pretty spectacular in VR.
The video above is a "3D screenshot" of Psychonauts: In the Rhombus of Ruin, since traditional screens and trailers aren't ideal for VR games.