Psychonauts 2 release date pushed back into 2020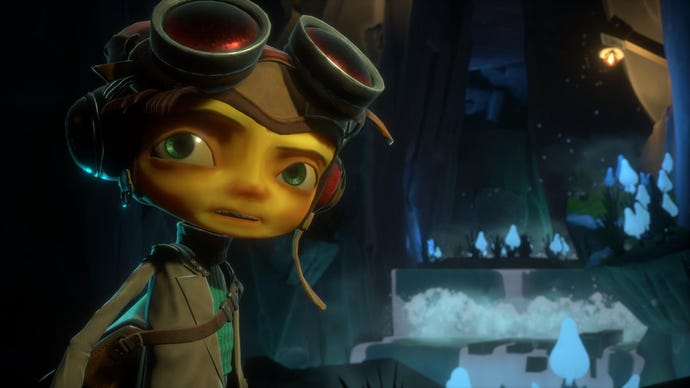 Double Fine has delayed Psychonauts 2 into next year.
Tim Schafer's studio wrapped up a hectic E3 with a post-event update for backers on Fig. It's a lot of what we heard at E3 - Double Fine is now a Microsoft studio, but that won't stop Psychonauts 2 hitting Playstation.
The real change for fans, however, is news that the game has been delayed until 2020.
"There really shouldn't be too many other noticeable changes for you at all, at least not for a while...with one notable exception: We're now targeting next year for release," said Double Fine, in the update.
"We know it's always disappointing when you have to wait a bit longer, but we also know that you are an amazing, supportive bunch, who—just like us—want the game to be as good as possible."
Double Fine also released a video update following E3, diving into the nuts and bolts of showing a game at the event.
A delay is always disappointing. But for fans of the 2005 original, what's another year on top?