Pokemon Scarlet and Violet are definitely getting Pokemon Home connectivity next week
Players have been waiting for this update since the game launched.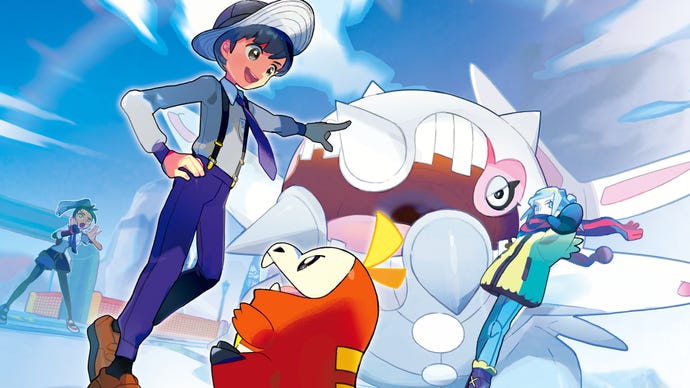 After a false start from The Pokemon Company, it has now been confirmed that Pokemon Home will be receiving Pokemon Scarlet and Violet compatibility next week.
Last week, the official Pokemon Twitter account shared that Pokemon Home version 3.0 would be arriving this week, though later went back on that saying it made a mistake as to when the update will be made available. Now, as reported by Serebii, it has been confirmed that the update will in fact arrive next week, May 29. This update is a noticeable one as it means Pokemon Scarlet and Violet players will finally be able to transfer Pokemon from Home into the latest generation of games, and vice versa (though it should be noted that not every Pokemon that exists can be transferred from Home to Scarlet and Violet).
Watch on YouTube
The official Pokemon Twitter account shared this news, writing, "Maintenance to update Pokémon Home to version 3.0.0 is scheduled to begin on Monday, 5/29 at 5pm PT. Pokémon Home will not be available during this maintenance." In a separate tweet, the account noted that "this update could take until 5/30 at 11pm PT to complete," and thanked players for their patience.
Players have been waiting for the ability to transfer their Pokemon from Home into Scarlet and Violet since the game launched, as it was an odd feature to not have been included from the beginning. Though Pokemon isn't exactly known for having straight forward online features.
Once the update has gone live, you'll also be able to receive special versions of Scarlet and Violet's starter Pokemon, Sprigatito, Fuecoco, and Quaxly, through the mobile app version of Pokemon Home. These versions of the starter Pokemon all come with their hidden ability, which may potentially offer a unique advantage in battle.
Pokemon Scarlet and Violet launched last year, and will see the release of two expansions later this year.
Maintenance to update Pokémon HOME to version 3.0.0 is scheduled to begin on Monday, 5/29 at 5pm PT. Pokémon HOME will not be available during this maintenance.

— Pokémon (@Pokemon) May 26, 2023