Pokemon Go players waterbombed by residents in a Sydney suburb, police called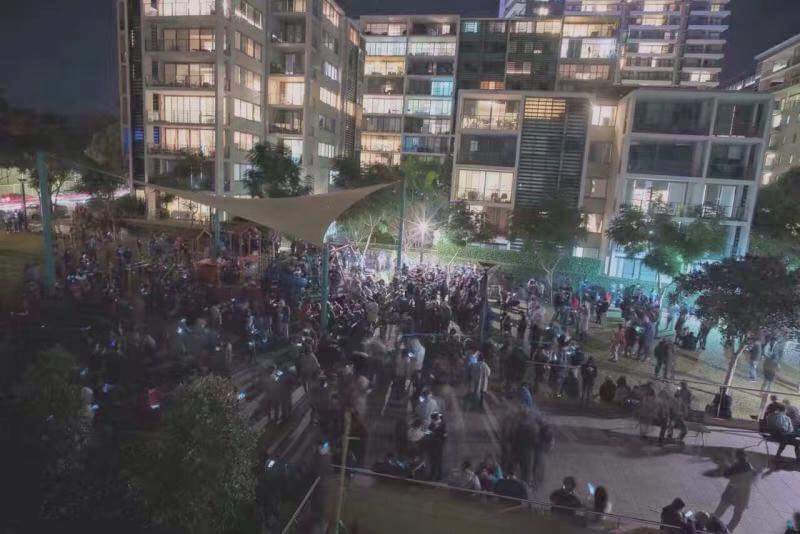 Not everyone is thrilled about the launch of Pokemon Go, especially those who live near a hotspot that sees a lot of traffic from players.
Pokemon Go continues to cause excitement and disturbance in equal measure. Just like the Holocaust Museum in Washington, the local residents in a suburban area in Sydney, Australia, are not too thrilled with the hordes of people camping outside late at night.
Rhodes is a Pokestop for Pokemon Go - a hotspot where players from all over neighbouring areas converge to drop lures and hunt Pokemon. This has naturally caused many players to meet up in the area, sometimes staying up until 2 and 3am.
Here's how it looked outside apartments in Rhodes (via Pokemon Go Sydney).
The police were called, as some of these players have been double parking, blasting loud music, not to mention other loud noises at early hours of the morning. One resident even confirmed to Kotaku that water bombs had been thrown by some residents at the Pokemon trainers outside.
Pokemon Go players water bombed in Rhodes by residents. Waiting for revenge of the nerds pic.twitter.com/QF1nQD9Tb3

— Brianna Parkins (@parkinsbrea) July 13, 2016
Will Pokemon Trainers be next target of #NSW #nannystate? 300 players moved on from Rhodes last night; threatened with $200 for loitering.

— Eliot (@eliot_vb) July 12, 2016
In other Pokemon Go news, the game has officially launched in Germany.