Peggle and Plants vs. Zombies for Android dropping "summer 2011"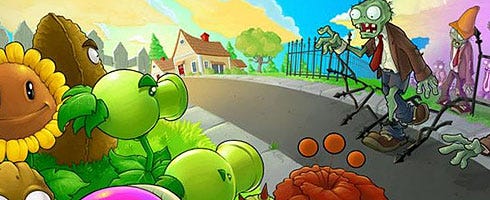 After a quick - though hardly subtle - tease yesterday, PopCap's given VG247 a teensy bit more info on its upcoming Android offerings.
more"[Peggle and Plants vs. Zombies] will release in summer 2011. That's about it for now!" a PopCap rep told us.
The wait's a bit of a bummer, but the absurdly addictive pair's getting a media unveiling next week, so hopefully that'll help tide you over. Or - if that's not enough - the PC you're probably reading this on has been known to dabble in PopCap's brands of gardening, pachinko, and necromancy, although it's probably not the best thing to whip out at stoplights during the morning commute.