PopCap popping the cap on Peggle, Plants vs. Zombies for Android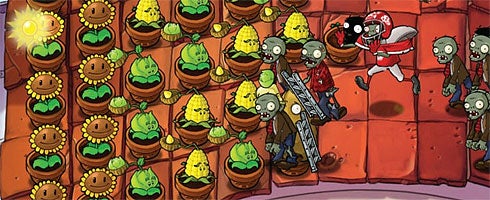 Ever annoyed by the way your friends' iPhones seem to have practically melded with their faces?
Soon, you'll at least understand why.
PopCap's Jeff Green recently tweeted images of the company's relationship-destroying duo - Peggle and Plants vs. Zombies - running on Android.
He also later added that the insidiously addictive titles "definitely" won't be ad-based, and will instead probably be sold via "various marketplaces."
Not that it much matters. Price isn't really an issue when you're talking about something whose gaping maw will violently consume the remainder of your mortal years.