PC demo arrives for Ubisoft's Anno 1404/Dawn of Discovery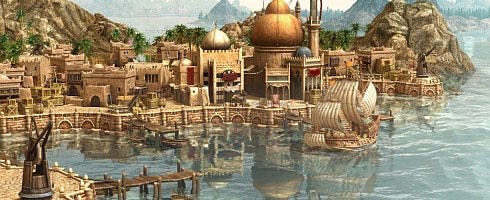 Ubisoft has released a PC demo for Anno 1404/Dawn of Discovery. Versions include French, German, UK and US.
In the game, players step into the role of Prince William who is searching for new territories for his father King George.
The demo consists of chapters one and two along with continuous game mode.
Each level is restricted to one hour of playtime, levels are limited to Peasants, Citizens and Nomads, attainments are limited to level one only, and both online functionality and achievements are missing from the demo as well.
Dawn of Discovery is slated for release on June 23 for DS, PC and Wii.
Thanks, FileFront.