Nvidia GeForce Now is finally getting a wide release - and it's a sharp alternative to Stadia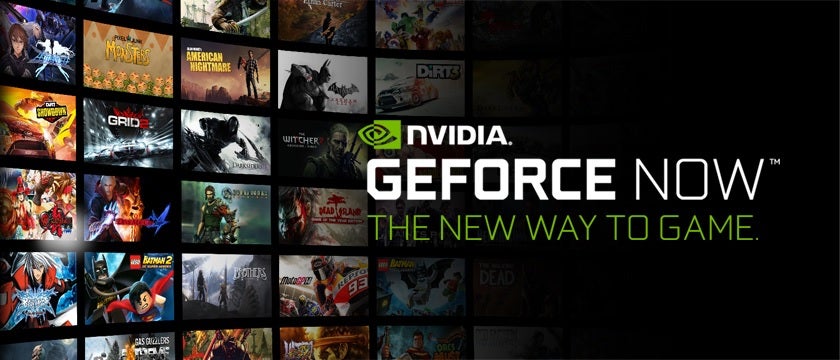 If game streaming is of interest to you, there's now another viable option to challenge Stadia and Project XCloud heading into wide release: GeForce Now, the game streaming service from the graphics card brainiacs at Nvidia. GeForce Now has previously been available in a closed beta capacity, but it's now opening up to everyone, with the previous waiting list removed.
Where Xbox's Project XCloud is of course based on Xbox games and hardware and Stadia is acting as though it's a whole new platform, Nvidia's GeForce NOW is a PC-based game streaming service - which makes sense, considering Nvidia is using its own hardware to deliver PC cloud-based game streaming. This brings with it a few potential benefits over Stadia in particular - as it's a cloud streaming service for games that can hook into the ecosystems, store fronts and game libraries you already own.
At this launch, you'll be able to play GeForce NOW on Windows PCs, Mac OS, mobile devices and TVs via the Nvidia Shield. Later on this year, Nvidia also plans to add support for play via Chromebook devices.
The service boasts hundreds of games you can instantly boot including fully-fledged retail games and free-to-play favourites like Fortnite and World of Tanks. Games will be automatically updated and patched to the latest versions with the latest drivers, and the local install required to get playing is less than 100 megabytes. The aim, essentially, is to have the lowest barrier to entry possible. The service will obviously support keyboard and mouse controls, but also controllers where it makes sense for a given game.
Despite that low barrier of entry, Nvidia's placement in the game streaming space is especially interesting as in theory this will offer some of the highest quality possible, also. Since it comes from Nvidia the service will obviously use the GeForce graphics hardware in the cloud server stacks - which means that you might be able to run games with the level of high-end performance you might expect on the high-end, super-expensive RTX 2080 Ti graphics card, or at the very least performance to match an RTX 2080 - but on pretty much any device.
That includes ray tracing, too - so if you're on an older rig or even don't own a gaming PC but are dreaming of a ray-tracing enabled trip through Night City in Cyberpunk 2077, GeForce NOW might be your ticket to that - assuming the game ends up being supported by the service.
Speaking of support, games will need to be vetted, adjusted and added to the service by Nvidia, so while it will be compatible with many existing store fronts you won't be able to stream games via GeForce Now unless they're expressly part of the service. Nvidia already has hundreds of games on the service - and if a game is supported and you already own it on a major storefront, you'll be able to stream it on GeForce Now without buying it again.
After seeing 300,000 beta users play over 70 million hours of games during its 2019 beta, GeForce Now is finally ready for a wider release. It launches with two tiers; a free tier that allows you 'standard access' with a 1 hour limit on your gaming sessions - not enough for serious, hardcore stuff but certainly enough for a lunch hour game of something via your phone. Those willing to pay can get in on the Founders tier, which comes with 'extended session length', though how long or limited that might be isn't clear, and priority access to the servers. A big extra bonus is that this tier also gets access to ray tracing in the games that support it. The Founders Tier has an introductory price of $4.99 / £4.99 / €5,49 per month for the first year.
GeForce now exiting beta is potentially extremely exciting. All the elements appear to be there, and the price and compatibility with existing stores and libraries immediately makes it a more attractive cloud game streaming platform than Stadia. As always, exactly how good a deal this is will be determined by its performance and utility in real-world conditions. We plan to test that extensively - so check back soon for our full verdict.