Nvidia GPU owners finally get Starfield drivers (and Mortal Kombat 1, too)
Nvidia has officially released new drivers for a few of the major recent (and upcoming) releases, including Starfield.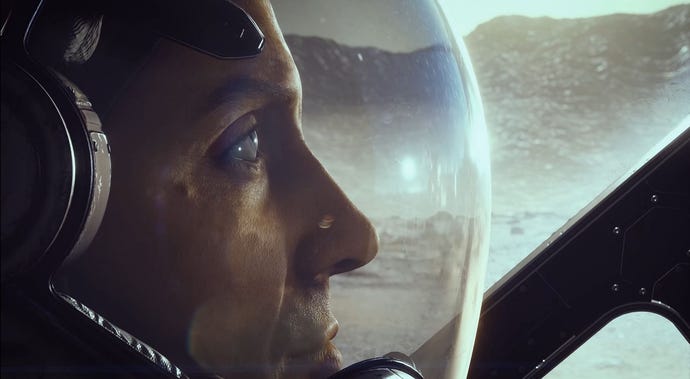 Nvidia typically releases day-one drivers for the biggest games on PC to coincide with their launch, and offer GeForce GPU owners the best experience at release. However, new drivers for Starfield have been conspicuously absent.
It's well past the Starfield early access launch now, and even the official launch - but a new set of drivers have finally arrived, bringing support for Starfield, Mortal Kombat 1, and Lies of P. The new drivers, version 537.34, are available to download now for desktop and laptop GPUs.
Nvidia claims they improve performance of Starfield, which has been running shockingly poorly on Nvidia GPUs, compared to their AMD equivalents at every level. More specifically, you can expect a boost to framerates on RTX 30 and 40 Series GPUs, on both desktops and laptops. According to Nvidia, 40 Series GPUs saw a (meagre) 5% increase in performance.
The new drivers basically turn on Resizable BAR for Starfield by implementing a new profile. You don't have to do anything - outside of installing the new drivers - to see the improved performance on your PC/laptop.
Launching soon, of course, are Mortal Kombat 1, and Lies of P. Both games support DLSS 2 Super Resolution, and the new drivers offer the best way to play them.
Those of you who rely on the GeForce Experience's Optimal Settings feature will be happy to know that the list of supported games now includes Starfield, Armored Core 6: Fires of Rubicon, Immortals of Aveum, The Texas Chain Saw Massacre, and Wayfinder.
Outside of games, 537.34 adds support for six newly-validated G-SYNC compatible monitors. As ever, the full list of monitors/TVs that support G-SYNC can be viewed at the link.