As Nintendo Switch 2 rumours swirl, Valve says no Steam Deck 2 until at least late 2025
Valve won't release a new Steam Deck for a couple of years, and it has some really valid reasons why.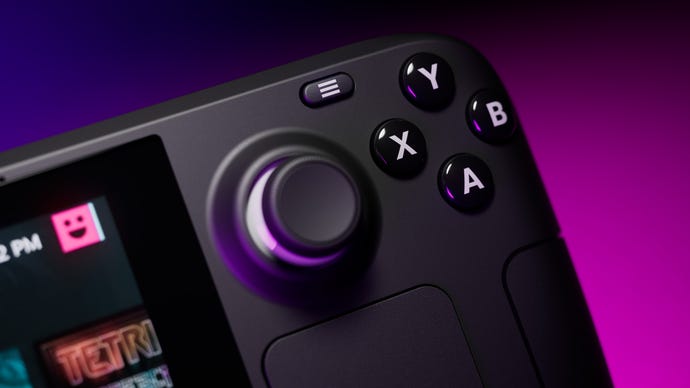 Valve has explained why you shouldn't expect a successor to the Steam Deck anytime soon. The company revealed a little bit of the decision-making process behind releasing new hardware.
Pierre-Loup Griffais, who lead the Steam Deck design team at Valve, told The Verge that changing the performance level of the handheld is not something "we are taking lightly." Any future upgrade would have to bring a major improvement to performance, and do so without a significant hit to battery life.
"It's important to us that the Deck offers a fixed performance target for developers, and that the message to customers is simple, where every Deck can play the same games," Pierre-Loup Griffais said.
Because of those targets, the hardware designer explained that such a leap would require a couple of years of hardware development. Though the Steam Deck launched in February 2022, a couple of years from today would put the Steam Deck 2's release sometime around late in 2025.
Pierre-Loup Griffais was careful, however, not to say that any particular Deck successor is currently in the works, stressing that "[Valve is] still closely monitoring innovations in architectures and fabrication processes to see where things are going there."
This revelation is particularly interesting given the reported 2024 launch of the Nintendo Switch 2. Nintendo consoles are typically a generation behind Microsoft and Sony consoles, but as a handheld, the Switch 2 could prove more powerful than the Deck, swinging that dynamic back to Nintendo's favour (for people who mostly play non-Nintendo games).
It's also clear Valve doesn't feel threatened by the constantly expanding market of PC handhelds. Devices like the Asus ROG Ally, and the upcoming Legion Go from Lenovo both feature more powerful hardware than the Deck. In practice, however, the gap (against the ROG Ally, at least) wasn't that significant.