Will Sony release No Man's Sky this week? Don't bet against it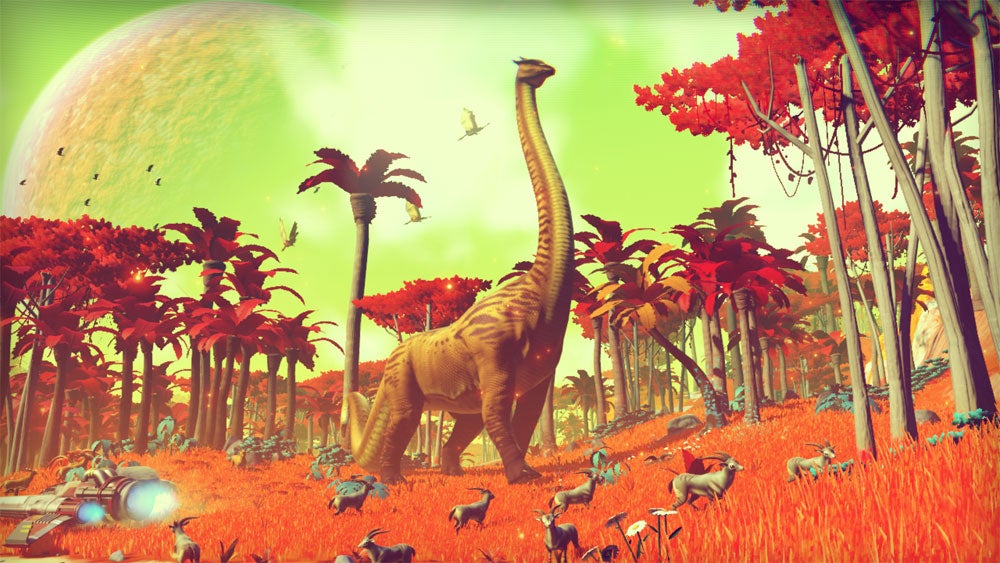 Sony could be prepping a nuke for tomorrow night in Paris, if behind-the-scenes chatter is to be believed.
Could Sony release No Man's Sky this week? Don't bet against it.
Backstreet chatter is claiming the Hello Games space exploration title, a hugely anticipated indie release for PS4, could hit the console in the next few days.
Friends of VG247 are claiming PS4 owners could be in for a massive treat tomorrow, saying the game will release on PSN this week.
When asked about No Man Sky's presence at Paris Games Week, and whether or not we can expect a release date announced, Sony said it did no respond to rumour and speculation.
Hello's Sean Murray said yesterday that talk of NMS releasing tomorrow is incorrect.
.@dojo_ninja I heard that rumour that NMS is stealth releasing on Oct 27th. It is false

— Sean Murray (@NoMansSky) October 25, 2015
No Man's Sky is clearly on the verge of release, having been shown on The Late Show with Stephen Colbert in the last month.
Sony's Paris Games Week press conference takes place tomorrow evening at the Grand Arche de la Defénse in the city's west.
The conference will will start at 4.45pm GMT/5.45pm CET tomorrow, Tuesday, 27th October 2015, and VG247 will be reporting live from the event. Stay with us for the rest of the week for all the news from PGW 2015.